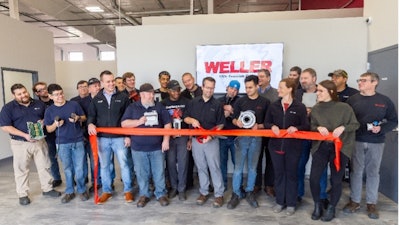 Weller has opened a dedicated electronics remanufacturing center, the first step in what the company says will be a multi-stage expansion to meet growing industry demand.
The new electronics remanufacturing facility boasts over 11,500 sq.-ft., of dedicated electronics and mechatronics production space, a vast expansion from Weller's previous production area and will enable the business to meet demand for years to come.
"I couldn't be more thrilled to finally open our new electronics and mechatronics remanufacturing facility," says Ryan VanVels, director of operations, Electronics Remanufacturing. "This new space allows us to expand product offerings and service our customers with quality remanufactured, late model automated drivetrain control products. The facility also opens the door for remanufacture of emerging technologies including vertically integrated drivetrains and EV platforms."
Weller adds the new facility is yet another way the company sets the standard for service and availability. "We're more than a supplier; we are your trusted partner," the company says.