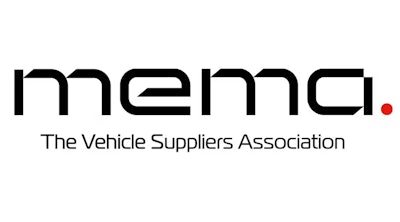 MEMA Aftermarket Suppliers will hold the first MEMA Aftermarket Startup Challenge during the Aftermarket Technology Conference, set for Oct. 9-11, 2023, in Atlanta.
Three leading venture capital and mobility startup accelerators are coordinating and will facilitate the event: Aftermarket Ventures, Capstone Financial Group, and Sparker. The Challenge's objective is to identify new technology innovations that will impact the future of the aftermarket industry and provide an opportunity for established suppliers and emerging technology companies to network, MEMA says.
Using key criteria, several emerging technology startups with aftermarket applications will be carefully selected from a pool of applications to prepare and pitch their companies and their innovations in a "Shark Tank-like" setting. Following the pitches, established aftermarket suppliers will network with the startups in a special session following the pitches, MEMA adds.
"The MEMA Aftermarket Startup Challenge will enable established aftermarket companies to learn about creative and unique technologies," says Chris Gardner, senior vice president, MEMA Aftermarket Suppliers. "This event will generate opportunities to create business relationships with startups to ensure the traditional aftermarket is prepared for the technologies that will change vehicles and business."
MEMA says applications for this year's Startup Challenge are due by June 31, 2023. Information and application can be found here. The agenda for the Aftermarket Technology Conference can be found on the MEMA website.