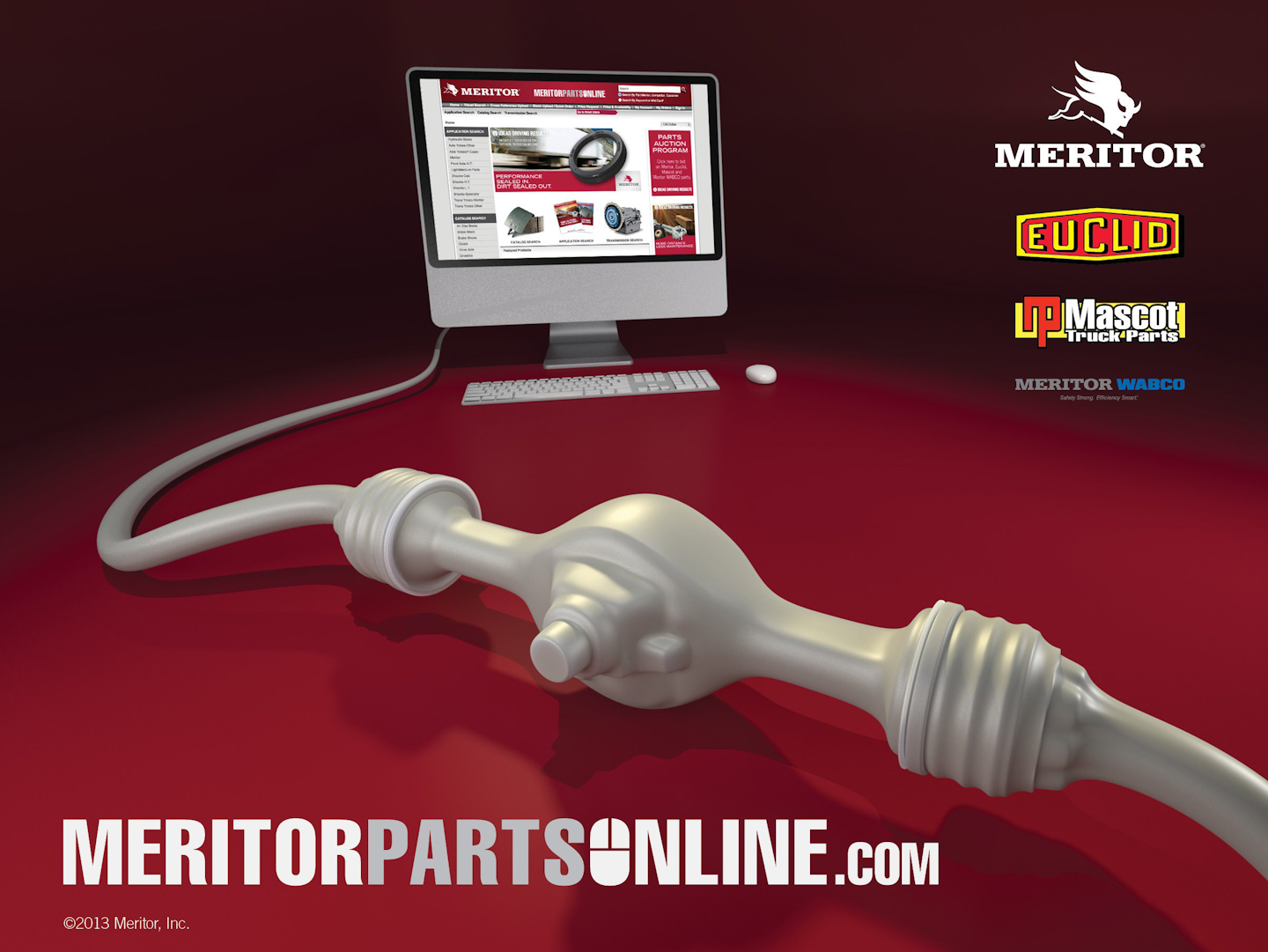 Meritor, Inc. Tuesday unveiled its new online parts ordering system, MeritorpartsOnline.com.
The new system is currently online in the U.S., Canada and South America, the company announced at HDAW, with plans to add other regions in the coming months.
""We've tried to make it easier to take our products to our customer," says Martin Hetherington, Meritor's Manager of Marketing and Brand, Aftermarket. "What better way to do that than be able to order them online?"
MeritorpartsOnline.com replaces the company's previous e-commerce system, XpresswayPlus.com, which was introduced in 1998. XpresswayPlus users can continue using existing log-in credentials.
Hetherington said the company's new web-ordering entry offers better intuitive navigation, new product information, improved parts comparisons, batch cross-reference upload and the ability to look at parts in a 3D 360-degree rotation.
Large orders of up to 200 parts may be updated via Excel template.
"With the reorder purchase option, you can pull your last parts order, adjust the quantity and drag into the shopping cart versus generating a new order every time," Hetherington added.