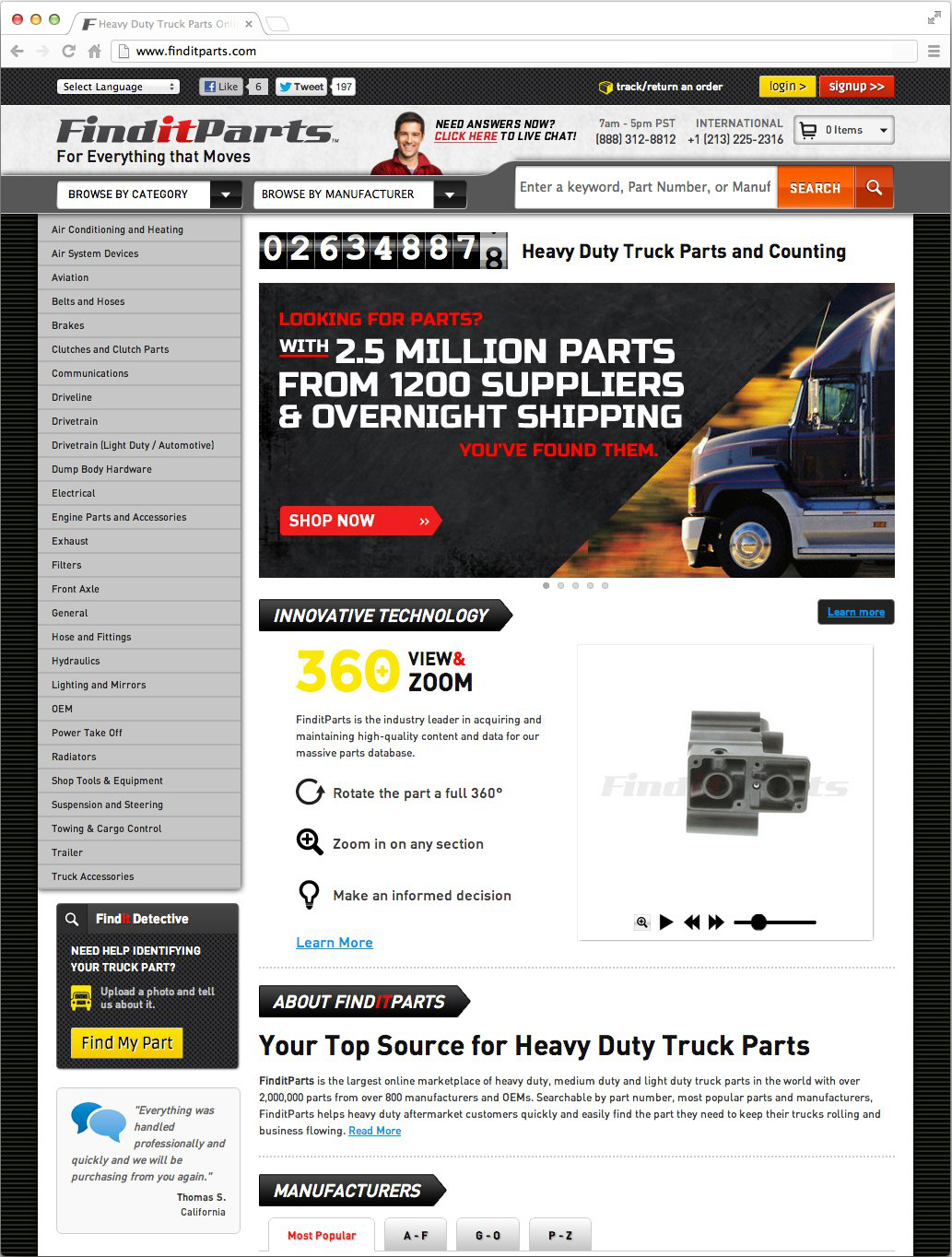 David Seewak, president and CEO of FinditParts LLC, – an attendee of Heavy Duty Aftermarket Week – says FinditParts.com will introduce a re-vamped and re-energized website.
FinditParts.com is said to be the largest online marketplace for heavy-duty truck parts, with more than 2.5 million parts from more than 1,200 manufacturers. Offering parts for heavy-duty trucks, transit vehicles, school buses, light- and medium-duty vehicles, trailers, forklifts, off-road vehicles, and automotive vehicles, FinditParts says it is breaking new ground in the aftermarket parts industry.
The FinditParts.com relaunch features both enhanced content and a redesigned format that provides better overall user experience, the company says. The site's new interface incorporates a dynamic, searchable index of more than 2.5 million parts by number, keyword, manufacturer, category year, make and model, and the company says 360-degree views of products allow users to rotate products, examine them in detail, and make informed decisions online.
"The digital arena is becoming increasingly important in the truck parts aftermarket," says Seewack. "We found a great opportunity to fill a gap in the marketplace by creating FinditParts, an innovative e-commerce platform that is and will continue to change the way truck parts are bought and sold. In an effort to provide enhanced content to visitors and a better e-commerce environment, our team is proud to present a new look to FindItParts.com."