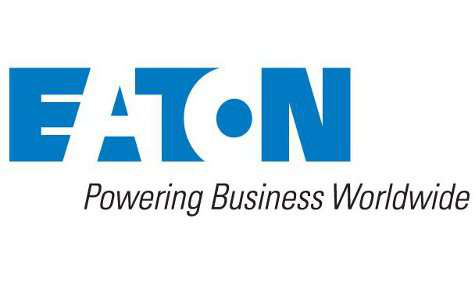 Eaton has added a series of enhancements to the company's Roadranger service network to better meet the needs of North American heavy-duty trucking customers.
The company says these include:
Upgrading the features in the company's popular ServiceRanger 4 online diagnostics and service software.
Extending the availability of the Roadranger Call Center to now include 24/7/365 customer support.
Introducing a new fuel-efficient synthetic transmission lubricant.
"Providing outstanding after-the-sale support for Eaton transmissions and components has been a longstanding pledge to our customers and these enrichments solidify that commitment," says Bill Auvil, manager, Service Solutions, Eaton. "This is another example of what Eaton will continue to do to maintain our status as the industry's top service provider."
Dealers, fleets and service locations can now select from three ServiceRanger 4 packages — Basic, Standard and Professional — that best suits their business needs. ServiceRanger4 is available at www.roadranger.com and requires an access code that can be purchased with a credit card for activation. Once payment is made for the secure, e-commerce website, customers are instantly notified by email with a personalized code, Eaton says.
Recent upgrades to ServiceRanger 4 also highlight several new features, Eaton says, including:
Improved, user-friendly and intuitive interfacing that has resulted in clear, crisp screen layouts.
High-visibility color schemes that allow for easier daylight viewing.
Enhanced troubleshooting procedures that link directly to fault codes.
Real-time updates to product and service literature, as well as access to Service Ranger4 updates.
New communications links that bring together customers' computers and Eaton support staff.
Eaton further announced that the number of worldwide licensees to ServiceRanger 4 recently surpassed 12,000 subscribers and that French and Spanish language versions are planned to launch mid-year.
Meanwhile, the expanded Roadranger Call Center availability of 24/7/365 capabilities will provide fleet customers, truck repair facilities, dealer service technicians and other truck industry personnel  better access to professionals who are knowledgeable about Eaton transmission and clutch products to help reduce troubleshooting and diagnostic time and maximize vehicle uptime, the company says.
"Extending the Call Center's hours makes it easy and seamless for our customers to contact Eaton, and allows us to better align our highly trained resources with the needs of the industry," says Grant Carlson, manager, Customer Support, Eaton Truck North America. "Having a twenty-four hour, seven days a week service center with technical and warranty support is a real benefit to all of our customers."
The new synthetic transmission fluid, with a PS-386 specification, supersedes the current Roadranger PS- 164 Rev7 specification, Eaton says. It features lower viscosity properties that promote better fuel efficiency, lower sump temperatures, enhanced low temperature start properties, higher oxidation stability, increased shear stability, and is backward compatible.
Bench testing of the PS-386 fluid has been completed as prescribed by the specification, and it also has been field tested for more than 18 months in more than 100 trucks with more than 10 million road miles without any issues occurring, the company says.
Various testing, including SAE J1321 Fuel Consumption conducted by an independent research facility and independent fleet have shown fuel efficiency improvements up to 1.5 percent on popular Eaton transmissions, such as the FR series manual and UltraShift PLUS automated manuals, the company says.