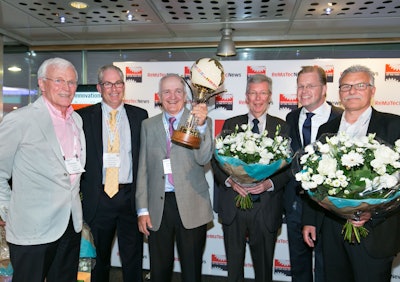 ReMaTecNews has named Søren Toft- Jensen, founder and owner of Denmark-based Borg Automotive, Europe's largest independent remanufacturing company, as its 2015 Remanufacturer of the Year.
Søren Toft-Jensen receives the award for outstanding entrepreneurship the field of remanufacturing over close to 40 years, during which he has transformed a modest electrical repair shop in a small town in Denmark, to a European heavyweight with around 900 employees and significant operations in the UK, Poland and Belgium, ReMaTecNews says.
"Through constant commitment to quality and a clear vision, Søren Toft-Jensen has built a world-class company which has contributed significantly to the reputation of automotive remanufacturing and serves as inspiration for remanufacturers across Europe" says William Schwarck, Editor-in-Chief, ReMaTecNews, and chairman of the award jury. "Behind the outwardly modest façade, Søren Toft Jensen has proved to be a genuinely entrepreneurial leader and a worthy winner of ReMaTecNews' Remanufacturer of the Year Award."
The Award ceremony took place on June 14, 2015, during the opening reception of the ReMatec2015 remanufacturing show in Amsterdam, The Netherlands. The show, world's largest of its type, runs from June 14 to June 16 at the Amsterdam RAI Convention Centre.
Instituted in 2005, the Remanufacturer of the Year award honours an individual or business that has served the automotive remanufacturing industry with distinction, ReMaTec says.