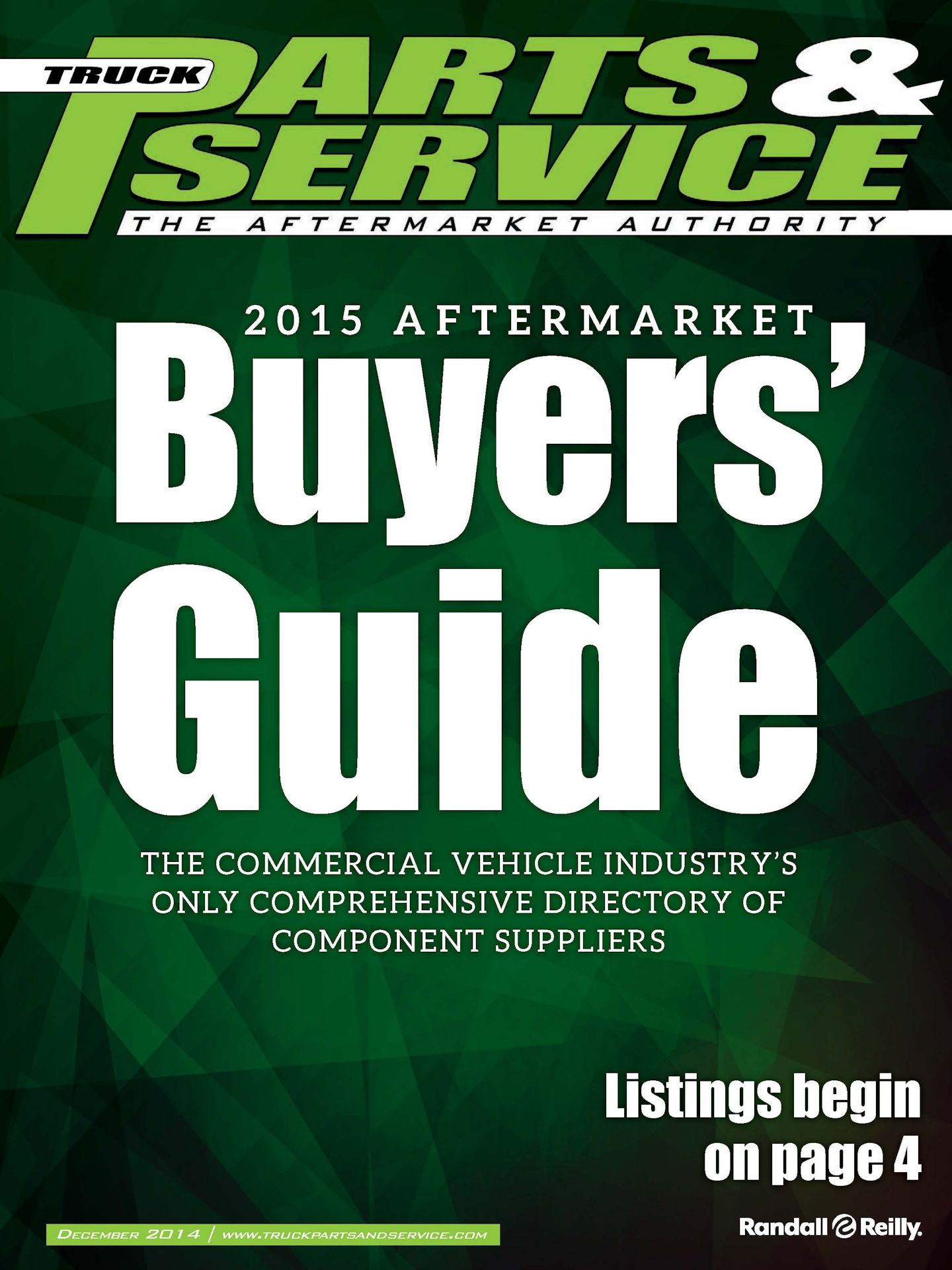 The 2016 Truck Parts & Service Buyers' Guide will be on your desk in a little more than a month.
Updates to last year's print issue are well underway, and we encourage all industry suppliers to check your listings and ensure all of the information we have for your businesses is correct for 2016.
The Truck Parts & Service Buyers' Guide is filled with more than 100 product categories and sub-categories, and offers corporate addresses, websites, and phone numbers for aftermarket suppliers throughout North America.
Designed to aid distributors and service providers, the guide is the most comprehensive list of heavy-duty aftermarket suppliers in the industry.
If you're a supplier and you'd like to be in our 2016 issue, we encourage you to sign up! But before you submit a new listing, please be sure to check our website directory and make sure you're not already in our guide. If you are listed, and would like to update your listing, please contact me at lucasdeal@randallreilly.com and I will provide you login information to update your listing.
If you do not find your company in our listing, you can submit a new listing here.
Please note: All updates for the 2016 Buyers' Guide must be submitted by Friday, November 20, 2015. So don't wait around too long, and miss your chance to update your company listing for next year. 
A copy of our 2015 print issue can be found here, or by clicking the cover photo above.