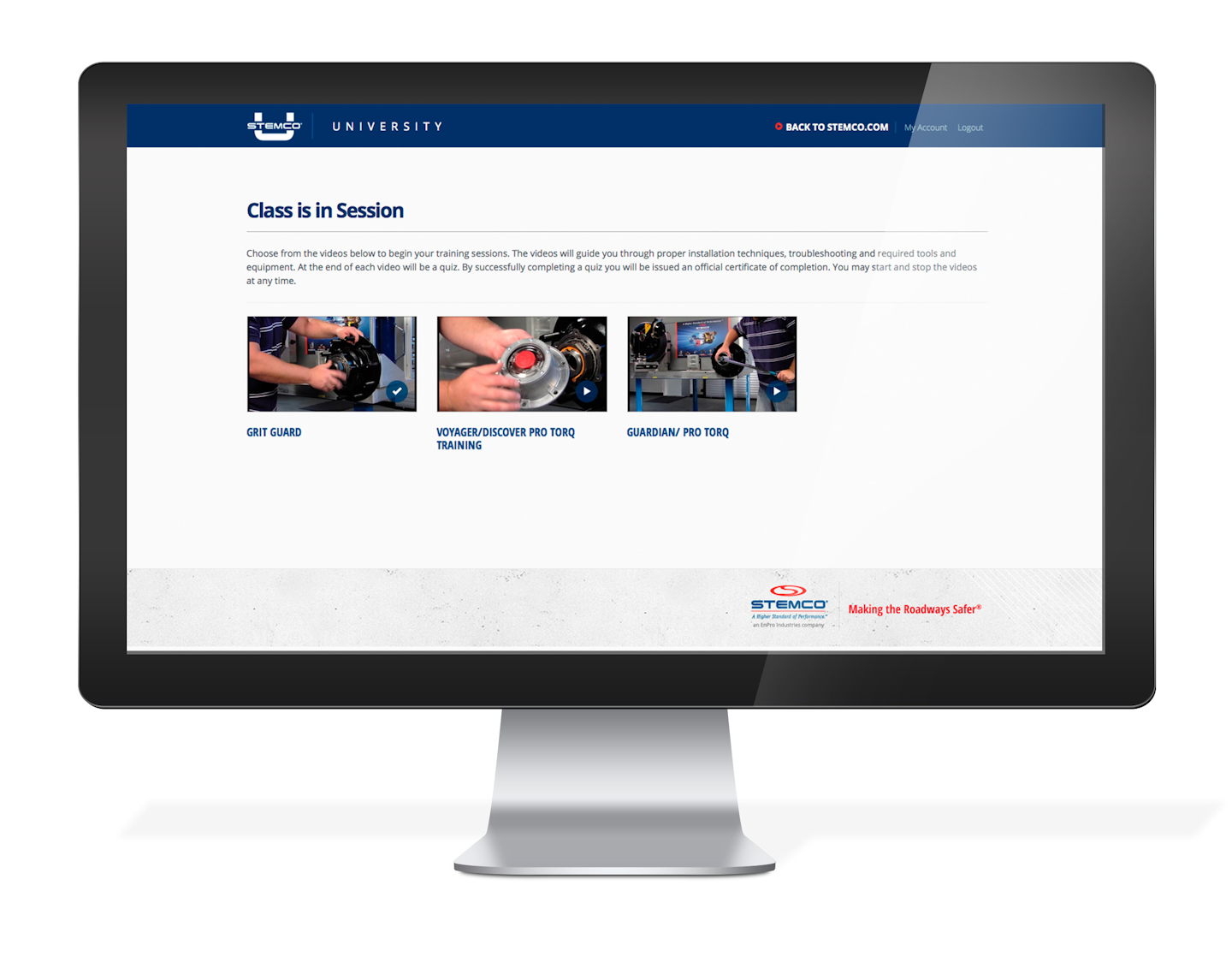 STEMCO is advancing its commitment to Making The Roadways Safer with the new STEMCO University, an online portal designed to help provide in-depth training for STEMCO products and components.
By enrolling in STEMCO U, users can access video courses on topics ranging from product installation to maintenance and efficiency optimization, the company says. The new STEMCO U site allows users to learn at their own pace, on their own time, from anywhere in the world. Users can track their progress and receive printable, personalized certificates of completion upon passing courses, STEMCO says.
"We're very excited about the new STEMCO U and the platform it creates to help with one of the industry's top challenges," says Chip Stuhr, STEMCO director of marketing. "In addition to our industry-leading, on-site training, we now offer convenient online access to training and testing materials."
According to STEMCO, the online program was developed to help meet the growing demand for accurate and reliable information on proper installation and maintenance procedures. As modern trucking components and systems become more complex, and as the need to protect against liabilities becomes more critical, STEMCO says it strives to provide the industry with multiple avenues for learning opportunities. New content will be added to the online training program regularly to meet the growing needs of the commercial vehicle market.
For more information, visit www.stemco-u.com.