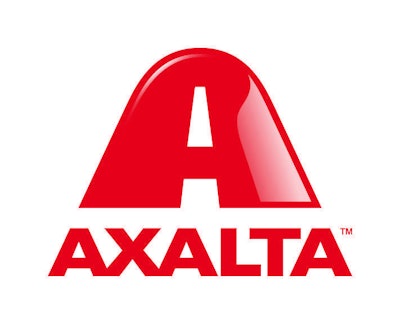 Axalta Coating Systems is celebrating 150 years of creating innovative industrial coatings in 2016.
Axalta's heritage dates back to 1866 when its first products were developed in Germany and since then the company has grown into one of the world's leading manufacturers of liquid and powder coatings.
"All of us at Axalta are excited to reach this important milestone in the history of our company," says Axalta Chairman and CEO Charlie Shaver. "Over the next 12 months we will celebrate our past and build on our extensive knowledge and experience for the next 150 years. With nearly 13,000 employees and 120,000 customers in 130 countries, we will continue to use advanced technologies to develop next generation coatings while providing outstanding quality and service in the years ahead."
From the earliest products that supplied European carriage manufacturers with colorful coatings in the nineteenth century, Axalta evolved to meet the needs of an automotive industry that flourished in the twentieth century.
In the 1920s, Axalta says it introduced the first quick drying multi-color lacquer line for automobile production in the U.S. company scientists developed the L,a,b color equations that became a key analytic tool in the catalogue of color science. In the subsequent decades, Axalta says technology evolved to produce coatings that were increasingly durable and productive. In the 1980s, the company ushered in the first environmentally responsible liquid coating systems with the introduction of waterborne coatings, the company says.
"We have been expanding both the global capabilities and global reach of Axalta," adds Shaver. "We have accelerated our investments to expand production capacity in Germany, Brazil, China, Mexico and India. We announced construction of a new Global Innovation Center in Philadelphia, Pa., and began construction of an Asia-Pacific technology center in China that will keep our technology at the cutting edge. We've taken strong regional brands and introduced them globally. All of these measures, plus the many advances we are making in color technology, are focused on meeting the needs of our customers well into the future."
Brilliant Blue named 'Color of the Year'
Axalta also has named Brilliant Blue as its North American Automotive Color of the Year for 2016.
"The start of the New Year is a perfect time to introduce Brilliant Blue," says Nancy Lockhart, Axalta color marketing manager. "This new beginning is charged by optimism and fresh thoughts and Axalta's new hue represents positive energy and vibrance."
Brilliant Blue is a mid-shade blue that has both depth and vividness with slight turquoise highlights. It is made with Axalta's high chroma Vermeera technology using a multi-layer process to achieve both an intense blue color and a unique sparkle effect, the company says.