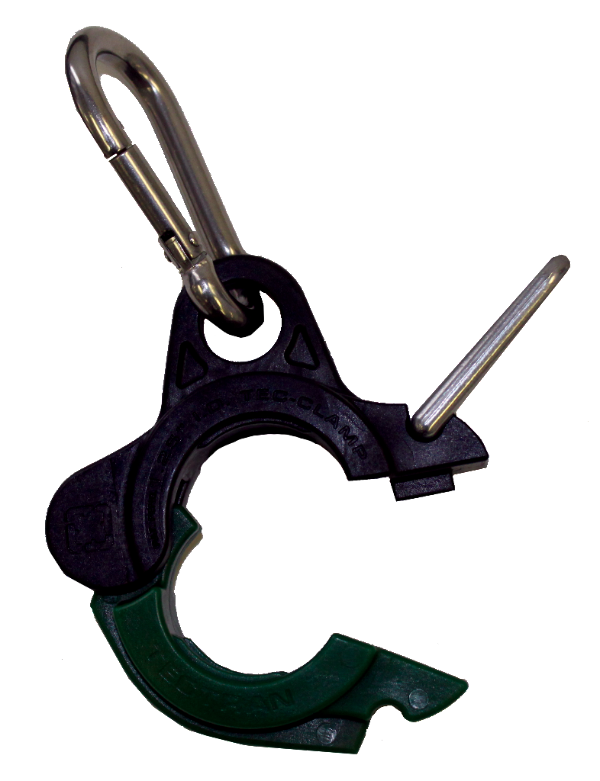 Tectran announced Thursday it has expanded the number of sizes for its multi-purpose heavy-duty TEC Clamp line.
Tectran says the heavy-duty clamps are commonly used for suspending and securing hydraulic hoses; wrapped tractor-trailer connections; bundles of hose, cable and tubing; and suction and discharge hoses. The stainless steel clamp hinges are fully integrated into the housing for maximum durability and its innovative and secure clasp can be opened and closed by hand with no tools required. Additionally, the company says the clamps are sized by inside diameter and color coded by size so the correct clamp can be easily selected for each application.
Tectran says the clamps have a 5 lb.-ft. torque limit and 100 lb. weight limit.