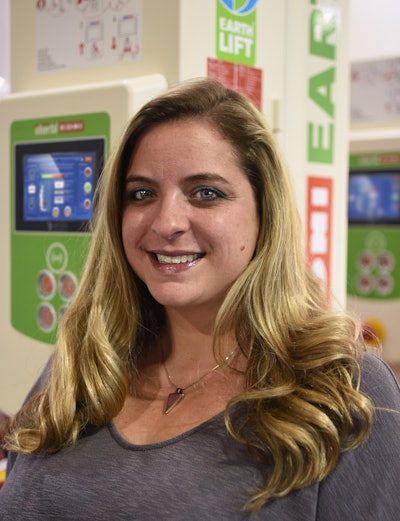 Stertil-Koni has hired Jacqueline ("Jackie") Cullison as operations specialist. In her new position, Cullison will work closely with a broad range of audiences — chiefly the company's North American distributor network, sales personnel, engineers, Stertil-Koni manufacturing locations in the United States and Europe, as well as end-users, according to an announcement.
Her responsibilities include ordering heavy-duty vehicle lifts, coordinating deliveries and securing transportation of the lifts to end-users across North America. Cullison also is tasked with streamlining the inground lift ordering process while maintaining world-class communications between Stertil-Koni's Stevensville, Md. headquarters, its distributors and the company's manufacturing facilities.
"Stertil-Koni is dedicated to delivering the highest level of customer service and is delighted to welcome Jackie to our team. She is a top logistics pro who shares our vision for advancing a customer-centric culture," says Stertil-Koni Director of Operations Kevin Hymers.
Cullison has more than 14 years managing ground operations at FedEx, and an extensive knowledge of logistics, transportation and supply chain management. Cullison received numerous awards throughout her career including Administrative Service Manager of the Year and HR Service Manager of the Year, as well as the Bravo Zulu award at FedEx for "outstanding performance beyond normal job expectations."