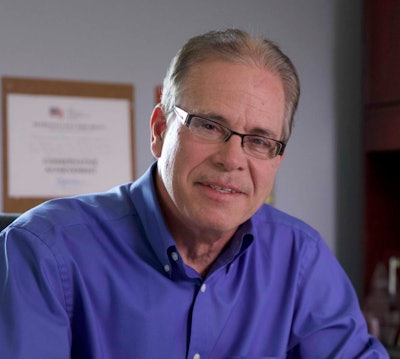 Republican Mike Braun, president and CEO at Meyer Distributing in Jasper, Ind., has unseated Democratic incumbent Sen. Joe Donnelly during Tuesday's general midterm elections.
Braun flipped the Senate seat by a sufficient margin, receiving nearly 52 percent of the vote to Donnelly's 44 percent, with roughly 93 percent of precincts reporting.
"Serving the state that has given me so much will be the honor of my life, and [wife] Maureen & I are thrilled to begin this next chapter of our American story," Braun posted on his Twitter account.
Braun won what many political observers viewed a key race for Republicans. President Donald Trump and Vice President Mike Pence visited the state several times leading up to election day to campaign for Braun.
To get to Tuesday's victory, Braun beat U.S. Reps. Luke Messer and Todd Rokita in the Indiana Republican primary for U.S. Senate — a result considered by many to be an upset win for the Indiana state representative who resigned last year to run for the Senate.
Meyer Distributing is one of the nation's largest aftermarket accessory businesses, with more than 700 product lines, 67 locations and serving customers in all 50 states. Meyer Distributing has been recognized as SEMA Warehouse Distributor of the Year in 2010, 2015 and 2017, and has been named to Inc. Magazine's list of Fastest Growing Private Companies.
"I want to thank all Hoosiers for giving me a resounding victory, putting your faith in me, and I will not let you down," Braun said in his victory speech Tuesday night. "We as conservatives, being led by President Trump, we've got to prove why our way of thinking, why what works in the state of Indiana, is going to work for the rest of America."