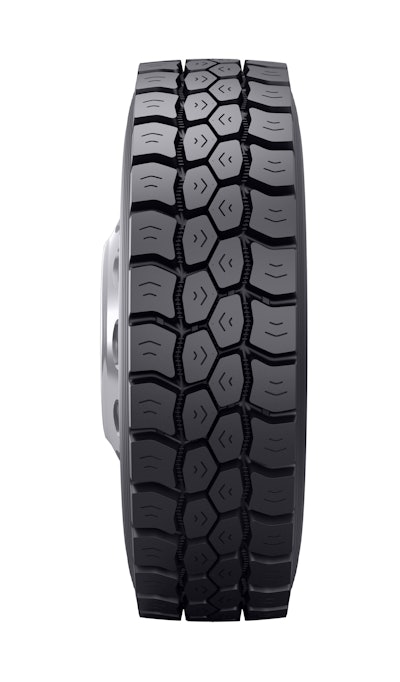 Bridgestone Americas (Bridgestone) has launched the all-new Bandag BDM3 retread for refuse applications.
A next-generation retread for the drive position, the Bandag BDM3 retread is designed with a new proprietary tread compound for extended wear life, enhanced traction and cut/chip resistance, compared with the Bandag BDM2 retread. The Bandag BDM3 retread also features a non-directional tread pattern that delivers traction in various on/off-highway environments and helps reduce mounting complexity, according to an announcement.
"Refuse fleets encounter a wide variety of terrain and conditions, which is why we designed the Bandag BDM3 retread to be a high performing, mixed-service solution that can withstand the rigors of the waste industry," says LaTres Jarrett, director of marketing, Bandag, Bridgestone Americas Tire Operations. "The Bandag BDM3 retread extends tire casing life to help fleets capitalize on their full tire asset potential and positively impact the bottom line."
Features of the Bandag BDM3 retread include:
Non-directional tread design for traction in on and off-road environments
Stone rejection technology to reduce stone retention and increase tire casing life
Proprietary tread compound for a 10 percent improvement in tread wear life (depending on application, use, vehicle style and conditions)
Engineered for efficient mobility, the Bandag BDM3 retread delivers reliable performance and a lower total cost of tire ownership through its longer lasting wear life, the company says.