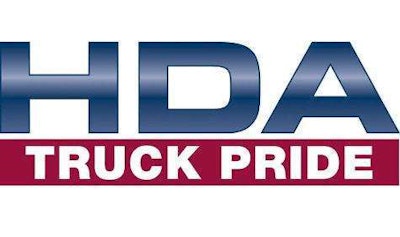 HDA Truck Pride has appointed Jeff Tyler director of program management. Tyler's initial focus will be on supplier relations and program management, including the CV Logistics member warehouse.
Tyler and his team will enhance member opportunities with more than 250 supplier partners as HDA Truck Pride maintains its competitive edge and expands into new products and new technology, HDA says.
His expertise also will be utilized in the service sector, as HDA Truck Pride evaluates methods for diagnostic data gathering as an additional means for growth.
Tyler joins HDA Truck Pride with more than 30 years of experience in the aftermarket and a wealth of knowledge and experience in the automotive and commercial vehicle aftermarket, HDA says. His background includes sales, supply chain, procurement, project management, training and strategic planning. Most recently, he worked for Federal-Mogul Motorparts, helping to implement its Garage Gurus program, coaching U.S. sales staff and launching new product lines.
"We're extremely pleased to have Jeff on the HDA Truck Pride team. He is a seasoned professional with a vast knowledge of the aftermarket. His experience in the industry, strategic capabilities and persistent personality brings HDA Truck Pride a tremendous enhancement to our organization," says Tina Hubbard, vice president of marketing and product management.