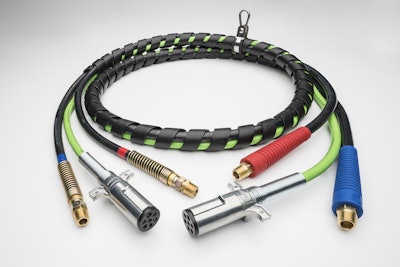 Haldex has announced its new line of Midland 3IN1 ConnectSets, seven-way cable assemblies, tractor-trailer jumper air lines, tender kits and an expansion of brake hose assemblies that include dual live swivel fitting configurations.
CLICK HERE for supporting information including part numbers, product features and technical data for the entire line of Haldex, Midland and Like-Nu products.
Haldex, Midland and Like-Nu share a common service and distribution platform and provide a single point-of-service solution for customers in North America, the company says.