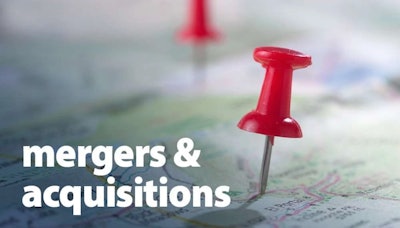 After a busy February, March was a surprisingly subdued month for acquisitions in the dealer, aftermarket and supplier channels. There were more expansions of existing operations than sales of actual brick and mortar facilities.
Suppliers were slightly more active than the dealer channel, and the independent aftermarket had no major acquisition during the month.
The first acquisition in the dealer channel came on March 4, when Velocity Truck Centers announced its expansion across the country from its west coast AOR through the acquisition of Nashville-based Neely Coble Company. By expanding into the Tennessee, Alabama and Kentucky markets, Velocity Co-President Brad Fauvre said, "We will now be able to take care of our customers operating in a broad area of the U.S. from east to west. VTC is committed to providing exceptional support for our customers."
Also announced on March 4 was the expansion of Penske's Premier Truck Group subsidiary through the acquisition of Kansas City Freightliner. The acquisition added five locations to the Premier brand, bringing its total up to 30 stores across eight states and one province in Canada. "With its contiguous operating area to existing Premier Truck Group markets, KC Freightliner is a natural extension of our existing business as we can offer an expanded service area to both our customer base and KCFL's existing customers," said Premier President Richard Shearing.
The final acquisition in the dealer channel occurred a few days later, when Gordon Truck Centers announced the acquisition of Western Idaho Freightliner and Western Star. The newly acquired facility in Nampa, Idaho, will be renamed Freightliner Northwest, and expands the GTC family of dealerships to 14 locations. "Adding the Boise market is a natural fit and expands our service coverage area east on I-84 into the greater Boise area," said Scott Gordon, GTC president.
The OEM and supplier communities had four mergers of note this month.
Volvo and Daimler finalized their landmark fuel cell development joint venture. The two OEM competitors first announced last year they would join forces with the ambition to make the new joint venture a leading global manufacturer of fuel-cells, and thus help the world take a major step towards climate-neutral and sustainable transportation by 2050. The JV will develop, produce and commercialize fuel-cell systems for use in heavy-duty trucks as the primary focus, with hopes of starting customer tests of trucks with fuel-cells in about three years.
Dana also took another step toward supporting a greener vehicle future, announcing on March 1 that it acquired Pi Innovo LLC, a leader in embedded software solutions and electronic control units. Dana says the expansion will enable the company to increase its in-house electrodynamics capabilities and electrification product portfolio by adding a strong library of turn-key electric vehicle application software, vehicle level controllers, and auxiliary controllers.
Emission control also highlighted the industry's next acquisition — Standard Motor Products purchasing the assets and liabilities of Stoneridge's particulate matter sensor business. Standard Motor Products CEO Eric Sills said the advanced emissions control technology is used in commercial vehicles, and is an excellent fit for the company's strategy of expansion into the original equipment heavy-duty market.
The final noteworthy acquisition came from Link Manufacturing, which expanded its heavy-duty product line by acquiring valve and suspension control product lines and related expertise from Hadley. "Link's strategy to bring revolutionary suspension control technology to market has been in progress for several years now, and this acquisition significantly expands our offering [and] broadens our sector penetration," said Jim Huls, president, Link Manufacturing.