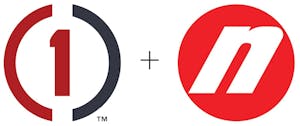 Nesco Holdings Inc., which has been renamed as Custom Truck One Source Inc., in partnership with an affiliate of Platinum Equity LLC, announced the closing of the previously announced transaction to acquire Custom Truck One Source (CTOS) for a purchase price of $1.475 billion.
The company is headquartered in Kansas City, Mo., and led by Fred Ross, CTOS co-founder and CEO. An announcement of the acquisition says the combination creates a leading, one-stop-shop provider of specialty rental equipment, serving highly attractive and growing infrastructure end markets, including the transmission and distribution energy grid, the 5G revolution build-out and critical rail and other national infrastructure initiatives. 
In connection with the acquisition, the company has changed its name to Custom Truck One Source Inc. Its shares of common stock will trade on the NYSE under the ticker symbol "CTOS" beginning April 5, 2021, and its existing warrants will trade on the NYSE under the ticker symbol "CTOS.WS". The company's leadership team also includes Ryan McMonagle as president and chief operating officer and Brad Meader as chief financial officer, both of whom previously held those positions at CTOS.  
"We are truly excited about bringing these two great companies together," says Ross. "We believe that our stockholders will realize the benefits of the combination as we create one of the largest specialty rental fleets in the country. Moreover, we are excited to bring a larger platform to our customers and to continue to provide them with the outstanding customer service they have come to expect from both of us."
In connection with the acquisition, Platinum has made an investment and became the majority stockholder of the company while existing CTOS equity holders, including certain funds managed by the Blackstone Group, the majority owner of CTOS prior to the acquisition, and certain members of the CTOS management team, became minority stockholders of the company. Energy Capital Partners (ECP) and Capitol Investment, who together owned approximately 70 percent of Nesco's outstanding common stock prior to the acquisition, retained their entire ownership positions in the company.
"We look forward to working with the management team to bring these companies together and to putting our playbook in action to create significant shareholder value for many years to come. We have a lot of experience in this industry and are excited about the opportunities ahead," says Platinum Equity Partner Louis Samson.
"We are thrilled to consummate this merger which creates a very unique, valuable, well-capitalized company that is a terrific business and now also will benefit from, and play an important role in, the likely large investment about to be made in our nation's electrical, telecom and rail infrastructure," says Mark Ein, Capitol's CEO and Nesco's vice-chairman, who will join the CTOS board.