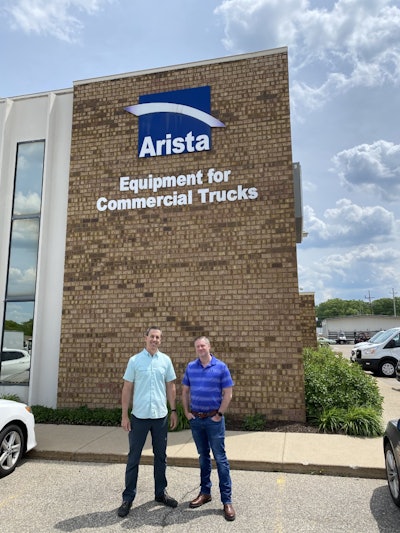 Royal Truck & Trailer
Royal Truck & Trailer has acquired Arista Truck Systems. Arista is a Morgan truck body dealer, which specializes in designing and installing commercial truck equipment.
"The acquisition will allow Royal to not only expand our core business geographically but continue to diversify our product offerings for our customers," says Royal CEO Ken Bumgardner.
Arista's commitment to employees, focus on providing excellent products and services to customers and overall culture are reasons for Bumgardner's excitement about the acquisition, he says.
"We strongly believe in helping our customers make smart decisions when designing and purchasing trucks," says Todd Jensen, former owner of Arista Truck Systems. "And through this partnership with Royal Truck & Trailer we look forward to continued growth and an opportunity to serve our customers together."
Arista Truck Systems, based in Grand Rapids, Mich., will now operate as Arista, a Royal Truck & Trailer Company.