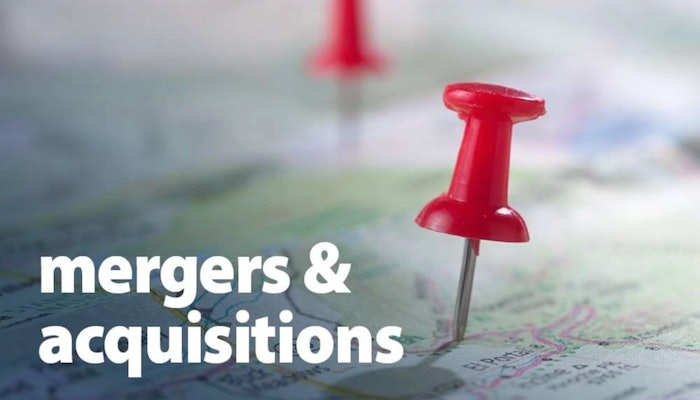 Trucking's dealer channel was again the most active segment of the industry for acquisitions in May. The Volvo Trucks North America dealer networks were particularly busy, with three dealer groups announcing expansions.
In the supplier and OEM segments, acquisitions were tactical but not voluminous. A few manufacturers announced key expansions to strengthen their market position or enter new portions of the industry.
Velocity Truck Centers kicked off the month's dealer news with its third acquisition of the calendar year, picking up multiple locations from Triad Freightliner and its assorted groups in the Southeast. "We are very pleased to increase our reach in the Southeast to be able to take care of our customers through North Carolina and Eastern Tennessee, a natural extension to our existing mid-south locations in Tennessee, Alabama and Kentucky," said Velocity Co-Presidents Brad Fauvre and Conan Barker.
The acquisitions within the Mack dealer network started on May 3 when M&K Truck Centers expanded into Pennsylvania. "The acquisition of the Triple Cities' Mack and Hino lines in Scranton ... allows us to provide added capacity and represent Mack and Hino in the Northeast Pennsylvania market," said Josh Wolf, vice president, operations, M&K Truck Centers. 
Nextran Truck Centers was next, announcing one of the largest mergers within the Mack and Volvo dealer networks in more than five years. "Five years ago, we outlined an ambitious strategic plan that focused heavily on expanding our footprint and facilities, while also investing heavily into our employees, OEM partners and customers. The acquisition of Westfall-O'Dell demonstrates our steadfast commitment toward that goal," said Jon W. Pritchett, president and CEO, Nextran Truck Centers. 
Then it was Bruckner Truck Sales' turn. The company announced on May 18 it had added two facilities in the San Antonio market.  "We are excited to build upon the business Grande has established and demonstrate our commitment to providing best in class trucks, parts, and service. We will be investing in our facilities, tools and equipment to ensure our customers receive the best support needed to run their business," said Vice President Chris Bruckner.
National trailer dealer American Trailer Rental Group also grew this month. The company announced its acquisition of Ervin Equipment's rental fleet in Laredo, Texas on May 18. "This important expansion advances our strategic objective to build a national footprint via greenfield developments and strategic acquisitions. With this location we know have a presence in another key market in Texas," said CEO Jonathan Brooks.     
High Country Truck and Van also was sold in transaction designed to help the company grow in the years ahead. Purchaser HCTV Ventures LLC is led by James Poole, who looks forward to continuing the legacy of the High Country Truck and Van's founders and to continue growing and expanding the business. 
The aftermarket was wasn't as busy in May. Distributors expanded their AOR but did not announce any transactions.
Seidel Diesel Group was the first of five industry suppliers to announce an acquisition in May. On May 5, the company announced it had purchased Turbo Exchange and Bell Turbo. "Both acquisitions share the same focus and reputation for quality and service as Seidel Diesel Group, and both companies provide Seidel Diesel Group with strategic locations to best serve our branches and customers," said President and CEO Ben Seidel. 
The only OEM news of the month was the selling of Crane Carrier to Battle Motors, a leader in the development of electric vehicle (EV) technology. "Our dealers and fleet managers are hungry for full battery electric vehicles and I'm confident that we will deliver the best EV trucks in the space, just like we do with our diesel and CNG vehicles," said Paul Marsolan, co-founder, Battle Motors.
Ideanomics also expanded its presence in the component production space through its acquisition of US Hybrid. "The acquisition of US Hybrid is a significant one for our EV efforts across the Ideanomics Mobility division and is the stepping-stone we were looking for to ensure we provide vehicles and technologies that can proudly allow us to state the meaningful components are Made in America," said Ideanomics CEO Alf Poor.
Then there was news from the business technology sector when Solera announced it had acquired Omnitracs. "By joining Solera, Omnitracs will be able to further extend our converged solutions, both in and on the vehicle, into fleet lifecycle management services while also extending our access to new markets," said Omnitracs CEO Ray Greer.
And, finally, CentroMotion announced on May 26 it has acquired Carlisle Brake & Friction (CBF), growing the former's product lines. "An integrated CBF and CentroMotion will serve as a holistic solutions provider to our joint customer base, with unparalleled breadth and depth of offerings across platforms and product lines," said Roger Roundhouse, CEO, CentroMotion.