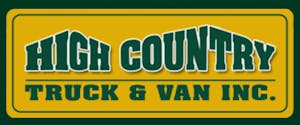 Viking Mergers and Acquisitions has announced the sale of High Country Truck and Van Inc., to HCTV Ventures LLC.
High Country Truck and Van, owned and operated by James (Jim) and Richard (Rick) Cardillo, has operated as a family business since the 1970's. Jim and Rick's father founded the business in South Florida where it operated until 1996 when the brothers decided to relocate to Western North Carolina.
High Country Truck and Van was acquired by HCTV Ventures, led by James Poole. Acting as a principal and managing partner of the business, James looks forward to continuing the legacy of the Cardillos and to growing and expanding the business, according to an announcement. 
Jeff and Eric McKeehan, of Viking – Asheville, NC, were the exclusive advisors on the transaction. Legal support was provided by Providence Law Group. Buyer financing was provided by Live Oak Bank.