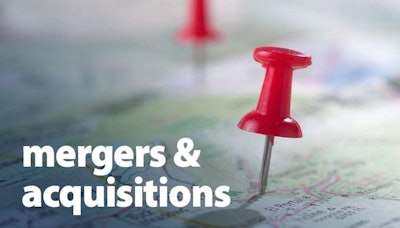 April was a busy month in the parts and service channel, as several dealers and independent operations made acquisitions to strengthen their market footprints while a popular tech school expanded into two valuable communities.
Truck makers and component suppliers weren't as busy in April after several large announcements in March, but a few did make news in the final days of the month.
FleetPride was the most active company in growing its business this month, kicking off April with one acquisition and following it up with a second acquisition on April 19. The company says both acquisitions were made to strengthen the company's position in the service channel and support its parts sales efforts in the region. "Growth through acquisitions continues to be a focus for us," says Mike Harris, FleetPride senior vice president of sales and operations. "We believe our value proposition resonates with owners of parts and service companies looking for either a succession plan, or a partner that can provide a strong foundation for their employees and customers long term."
A focus on growing parts and service sales also led to Betts Company's first acquisition in more than a decade, the purchase of Rite-Way Axle and Suspension in Sun Valley, Calif. "We are excited to have their team join us and continue their tradition of excellent customer service. Rite-Way has a fantastic brand reputation, and we look forward to learning from them as well as bringing some of our strengths to their team," says Bill Betts, president, Betts Company.
Velocity Vehicle Group also kept up its busy spring, announcing its second acquisition in as many months when it brought in Great West Truck Center on April 6. The company says the deal will extend its reach between VVG's other locations in Flagstaff, Hesperia and Las Vegas, Ariz. Brad Fauvre and Conan Barker, VVG co-presidents, say, "We are excited to be able to add the Kingman location to our network in the Southwest."
Nesco Holdings also made news in the market for its acquisition and investment into Custom Truck One Source, formally changing its name to Custom Truck One Source Inc. "We are truly excited about bringing these two great companies together. We believe that our stockholders will realize the benefits of the combination as we create one of the largest specialty rental fleets in the country," says Fred Ross, CEO, Custom Truck One Source.
Hill International Trucks also made news by purchasing a location in Aliquippa, Pa., from Ralich Truck Center. The 12-bay facility will act as a parts and service center and will be a hub for the company's mobile maintenance team. The addition is the first of two expansions the company has announced for 2021. Hill International Trucks is also in the process of constructing a new, state-of-the-art, and eco-friendly full-service dealership in St. Clairsville, Ohio.
Then there was Universal Technical Institute, which acquired MIAT tech college to expand its reach in Michigan and Texas. The company offers vocational and technical certificates as well as associates degrees in fields with growing demand for skilled technical workers. "We are excited about the upcoming addition of MIAT College of Technology and to advance our strategy to serve more students, particularly in fields where trained technicians are in such strong and increasing demand," says UTI CEO Jerome Grant.
And the most recent acquisition comes from Doggett Truck Group, which added a location in the San Antonio area to support the Freightliner, Western Star, Autocar and Detroit brands. "This acquisition will fit in very nicely with our outstanding service organization," says Paul Burke, executive vice president and general manager, Doggett Truck Group.