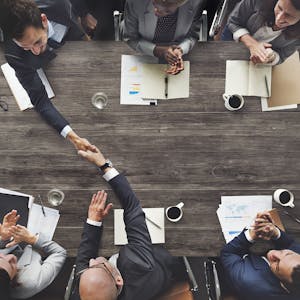 DexKo Global announced its subsidiary AL-KO Vehicle Technology Group GmbH has entered into an agreement with H2 Equity Partners to acquire the towbar manufacturer Brink International. Financial terms of the transaction were not disclosed.
Founded in 1903, Brink has more than 100 years of expertise in the manufacturing industry. The company's product portfolio includes fixed, detachable, retractable and next generation towbars. More than 25 million vehicles globally are equipped with Brink products. The connection between towbars and trailer couplings expands DexKo's technological scope, the company says.
"We are incredibly excited about adding Brink to our portfolio. Brink offers a leading market position and another premium brand to DexKo. The company is characterized by its wide range of high quality, innovative products and the superior service it provides to customers," says DexKo CEO Fred Bentley.
AL-KO President and CEO Harald Hiller says, "The strategic fit between Brink and DexKo could not be better. Both companies offer a highly engineered product portfolio critical to safety and performance. This acquisition allows us to expand our product portfolio and operations footprint and gives us access to new regions."
Brink CEO Sven Arend says, "This transaction brings great opportunities for both companies. We look forward to working with the DexKo and AL-KO teams and to further developing the business together."
The transaction is subject to customary closing conditions and regulatory approval.