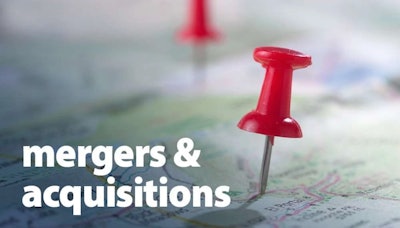 The supplier community once again led the way from an acquisition perspective in August. One truck upfitter even announced multiple acquisitions in a week, signaling its strong commitment to expanding its capabilities.
Dealers and distributors continue to slow their growth announcements after a busy spring.
One of the industry's first supplier acquisitions was Grede, which purchased Neenah Foundry's heavy truck business. In announcing the sale, Neenah President and CEO Tom Slabe said the move would help the company "invest in potential new lines, equipment and upgrades, and maintain a more targeted Industrial business with customers in the agricultural, construction, defense, material handling, and mining industries."
Another acquisition was Amwins, which purchased National Truck Underwriting Managers, a truck insurance wholesaler offering access to primary liability, physical damage and motor truck cargo package policies. "This partnership provides us with the opportunity to enhance and diversify our delegated underwriting capabilities and transportation offerings," said Amwins CEO Scott M. Purviance.
Bridgestone also grew in August, acquiring Azuga Holdings and the Azuga fleet management platform. Bridgestone said the move will accelerate Bridgestone's efforts to develop and deploy sustainable mobility solutions as a central pillar of the company's advanced mobility strategy. "We are working toward providing the most sustainable and intelligent solutions for safer and more efficient mobility," said Paolo Ferrari, global chief solutions business officer, Bridgestone Corporation, and president and CEO, Bridgestone Americas.
[RELATED: Did you miss our July M&A roundup? Catch up on last month here.]
Micro Bird Buses was another supplier that extended its reach this month. The company announced on Aug. 13, it had acquired an interest in and EV drivetrain business. "We are very excited about this highly-strategic acquisition," said Phil Horlock, CEO, Blue Bird Corporation. "This acquisition reinforces our leadership in the EV school bus market while positioning Micro Bird and Blue Bird for significant growth in revenue, profitability and value for our shareholders."
In the OEM market, Volvo Trucks was the only truck maker to announce a new expansion this month. The company purchased a facility in China as part of a growth strategy there. The company said its objective is to start production of the new heavy-duty Volvo FH, Volvo FM and Volvo FMX trucks in Taiyuan for customers in China from the end of 2022. "To meet the demand from Chinese transport operators, the time is right for us to establish a regional value chain with our own heavy-duty truck manufacturing in China," said Roger Alm, president Volvo Trucks.
The busiest company in August was Reading Truck Group. Reading announced its first expansion on Aug. 12, the purchase of a distributor and upfitter with locations in Utah and Idaho. The company's second expansion came 12 days later, adding a three-location Arizona upfitting business. After the second acquisition, Vice President Eric McNally said the move was "representative of our commitment to growth, to extending our brand and to delivering greater customer value to our growing community."
Dealers and distributors weren't nearly as active, with just three acquisitions announced.
Interstate Companies came first. The parent company of Interstate Power Systems purchased the assets of Southwest Products. "Southwest Products is an outstanding fit for our company. You don't often find companies that are this well aligned in culture and outlook," said Travis Penrod, Interstate CEO. "SWP has some amazing employees and we are glad to add them to our team. We know them by their excellent reputation, and also from direct experience."
The next acquisition was Boxwheel Trailer. The company added a leasing business called Prime Trailer with locations in Denver and Phoenix. "Prime Trailer has been around for more than 30 years and has a stellar reputation in the industry. We are proud to serve the Salt Lake City and Reno markets and plan to continue providing the high-quality service Prime Trailer's customers are accustomed to," said Boxwheel co-founder Mike Sindelar.
FleetPride also made a move in August. The company announced Aug. 17, it acquired the assets of National Truck Repair in Longview, Texas. FleetPride now has 28 locations in Texas. "National Truck Repair and FleetPride join together in East Texas; it is a privilege to welcome the new team members to the FleetPride family," said Mike Harris, FleetPride senior vice president of sales and operations.