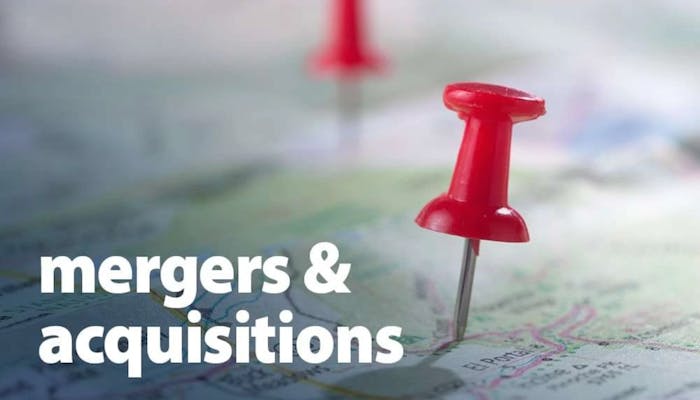 Trucking's supply chain took center stage in the mergers and acquisitions space in July.  Dealers and distributors weren't quite as busy, particularly after an active June. 
Supplier activity was predominately focused in the specialty components and systems. 
DexKo, a global supplier of advanced chassis technology, chassis assemblies and related components, was sold by KPS Capital Partners to Brookfield Business Partners. Headquartered in Novi, Mich., DexKo employs more than 6,000 associates with 50 production facilities and 50 distribution centers worldwide. "DexKo is well positioned for future growth which we look forward to pursuing in partnership with Brookfield," says Fred Bentley, DexKo CEO. 
Two weeks later DexKo was back in the news, acquiring Brink International — a towbar manufacturer. "We are incredibly excited about adding Brink to our portfolio. Brink offers a leading market position and another premium brand to DexKo. The company is characterized by its wide range of high quality, innovative products and the superior service it provides to customers," said Bentley.
PLZ Aeroscience Corporation, parent company of Penray, also grew in July when it added Champion Brands, a leading manufacturer of specialty lubricants for the automotive, heavy-duty and industrial markets. "We are very excited to welcome Champion Brands to PLZ," says Aaron Erter, PLZ's president and CEO. "Champion is a market leader within the automotive aftermarket industry, and we look forward to leveraging their capabilities across our combined enterprise to strengthen the value proposition we bring to our customers."
Mission Critical Electronics (MCE), has acquired ZeroRPM, a pioneer in anti-idling technology and offers advanced energy storage and hybrid solutions that convert conventional vehicles into cost-efficient hybrid units. "This is truly a watershed moment. Joining the MCE family and getting immediate access to their world class operations and a variety of markets they serve will open up more opportunities for ZeroRPM solutions," says ZeroRPM CEO Lance Self.  
In the dealer space, Crossroads Trailer was the first company to grow. It announced on July 6 that it had added two locations in Kansas. "We are very pleased to increase our reach in Kansas and the surrounding region to elevate our offerings for our customers and deliver real value throughout the Midwest," says Crossroads Trailer President Mark Habben. Crossroads also has locations in Denver, Albert Lea and Luverne, Minn., and Sioux Falls, S.D.
First announced in June and publicized in July was Excel Truck Group becoming an equity partner in Crook Motor Company. By becoming part of the Excel Truck Group network, Crook Motor Company will now become a full-time Freightliner dealership. "Through this partnership, we will provide our loyal customers with the outstanding service they have come to expect, and we will offer a broader array of trucks and parts," says Richard Almond, president, Crook Motor Company.
Trivista Companies also grew this month. The International dealer group acquired Dodge City International, adding locations in Dodge City and Garden City, Kansas. TriVista CEO Jim O'Halloran says,"Dodge City International has built a reliable business and trustworthy team. Trivista Companies is proud to continue carrying the torch and will work to deliver best-in-class service to all DCI's customers each and every day." 
Other aftermarket acquisitions occurred late in the month. Inland Truck Parts announced on July 26 that it had acquired Fort Worth Gear & Axle, a high-quality provider of powertrain products and services to the Texas market for nearly 40 years. "The Dallas-Ft Worth metro is a great place for Inland to expand. The area is one of the largest metro areas in the country, with an ever-expanding level of business and truck activity," says Inland President and CEO Greg Klein.
FleetPride followed the next day, adding the two-location service business Auto Masters Fleet Services. The company has facilities in Jacksonville and Tampa. "Auto Masters has a strong culture centered around the customer, and a talented team, which makes this acquisition a great fit for the FleetPride organization ... Auto Masters Fleet Services expands our footprint of FleetPride Service Centers into Florida for the first time," says Mike Harris, FleetPride senior vice president of sales and operations.