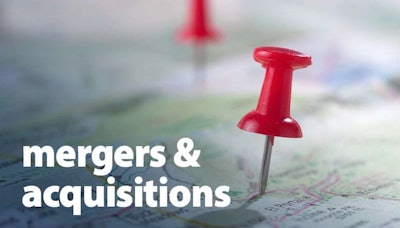 A flurry of business sales and expansions occurred in the first month of the new year. Dealers, aftermarket operations and suppliers all announced key purchases in January; industry support operations also got into the act as one of the segments more well known marketing firms changed hands.
The transaction announcements began on the first business day of the year.
The Stertil Group kicked things off. The global lift company announced the take-over of the business activities of Beissbarth GmbH. "We are happy and proud to welcome Beissbarth. We see this well-established company of more than 120 years as a highly innovative valuable addition to the Stertil Group," said Bennie Stapensea, Stertil Group president and CEO. "Beissbarth alongside Nussbaum and Stertil-Koni will allow us to widen our presence across the industry and offer complete quality product solutions."
Also announced on Jan. 3, was the acquisition of the Millerschin Group by French/West/Vaughan. The Millerschin Group counts Mitsubishi Electric Automotive America, Eaton, LG Energy Solution and SMAC Corporation among its many clients powering mobility and manufacturing across the globe. "We feel very fortunate to join the FWV family," said Erin Millerschin, founder and CEO. "The firm has demonstrated top-tier results for organizations across a broad spectrum of industries which will elevate the counsel and services we can provide clients."
Shyft Group was next. The company announced on Jan. 4, it had completed the acquisition of XL Fleet from Spruce Power. "With the ramp-up of EV production in 2023, we welcome the opportunity to integrate talent and discrete assets that will help us charge ahead to meet the electrification needs of our customers," said Daryl Adams, president and CEO of Shyft Group. The deal includes provisions that would retain XL Fleet's technical talent and assume the lease of a facility in Wixom, Mich.
The first move in the aftermarket was made by TruckPro. The company acquired Plaza Fleet Parts and its operations in St. Louis and Denver. "Plaza Fleet has a history of dedicated customer service, and Jay and his team have built the business by establishing trust and confidence with their customers," said Chuck Broadus, TruckPro's CEO. "We are eager to move forward with this partnership and expand our operations, we welcome the Plaza Fleet team to the TruckPro family, and we are very optimistic about our future together."
In the dealer sector, Royal Truck & Trailer added Utility trailer and rebranded as Royal Truck & Utility Trailer on Jan. 4. That same day the company also announced its acquisition of Hudsonville Trailer in Grand Rapids, Mich. "We are excited to be working with Utility Trailer Manufacturing Company, another family-owned and operated business, committed to the same core values as Royal: placing our customers and employees at the heart of what we do," says Royal CEO Ken Bumgardner.
In the second week of the year, McCoy Group's Stoops brand announced it had completed an acquisition of Grand Traverse Diesel Service Inc., in Traverse City, Mich. "On behalf of the entire Stoops team, I'd like to offer our sincerest thanks to Dan and Sue Walters for the great service they have provided to the trucking and transportation community," said Brian McCoy, president of Stoops. "We are excited to pick up right where they left off — providing expert service, a wide array of top-quality parts, and a sales team dedicated to meeting and exceeding customer needs."
Also expanding for the second consecutive month was Bruckner's Truck & Equipment, which announced its purchase of Cabin Diesel of Big Cabin, Oklahoma, to expand its parts and service operations on Jan. 10. "With this acquisition, we look forward to serving more parts and service customers in Oklahoma, Kansas and Missouri," said Bruckner's President Brian Bruckner. "The fact that we can expand our own network of service centers in this area will be a great advantage to our customers."
FleetPride announced its first acquisition of the year on Jan. 24, expanding its coverage in the southeast by acquiring the assets of TML Truck & Trailer Repair, based in Ocala, Florida. "We are very excited about the acquisition of TML Truck & Trailer Repair," said Mike Harris, FleetPride senior vice president of sales and operations. "Todd Lewis and the team are well known as trusted partners who focus on quality service while providing a great customer experience."
Back in the dealer space, Thompson Distribution's truck group announced its purchase of Goodpasture Motor Company in Bristol, Virginia, on Jan. 25. "Thompson Truck Group is thrilled with this new growth opportunity. Our family has been in the dealership business for four generations, but we are humbled by the Goodpasture family's incredible 103-year-old legacy, for which we have endless respect," John Thompson, CEO of Thompson Distribution. "Our family and company values align with the Goodpastures."
The month closed with Rush Enterprises announcing on Jan. 26, that Rush Truck Centers had added a location in Jefferson City, Missouri. The location had been acquired from Scheppers International. Beyond International trucks, the location also sells and services Dennis Eagle refuse trucks and provides parts and service solutions for all makes and models of commercial trucks, as well as offer mobile service, trailer repair and same-day Xpress Service repair estimates and preventive maintenance, the company says.