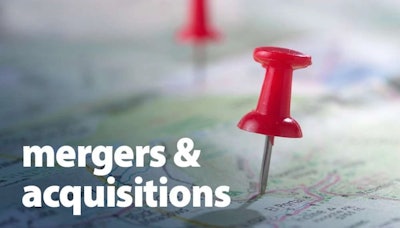 Though it would have been tough for any month to keep up with the flurry of M&A news that dominated the dealer, aftermarket and supplier channels in January, it was nearly impossible for the short month of January.
After nearly a dozen transactions were announced last month, only four hit the newswire in February though two were ground shaking moves in their respective markets.
The huge aftermarket transaction was Parts for Trucks acquiring Fleet Brake and expanding its operation across western Canada. The move expands the Parts for Trucks network to more than 30 locations coast to coast. Parts for Trucks says Fleet Brake's eastern locations will be rebranded while its western stores keep their Fleet Brake names. "We're really excited to bring these two great companies together," said Luke MacKenzie, Parts for Trucks president. "We think it will bring significant benefits to our employees, our customers, and our vendor partners."
Another huge transaction came on Feb. 16, when BP Products North America agreed to acquire TravelCenters of America, operator and franchisor of the TA, Petro Stopping Centers and TA Express travel center brands. The $1.3 billion transaction marks the second time BP has owned TA. "TA's amazing nationwide network of on-highway locations combined with BP's more than 8,000 off-highway locations have the potential to offer travelers and professional drivers a seamless experience for decades to come," said Dave Lawler, chairman and president of BP America.
The next transaction in February came from FleetPride, which expanded its service capabilities with the addition of TAM Truck & Trailer Service. TAM provides specialized trailer service and repairs, heavy-duty truck and trailer part sales, mobile on-site maintenance and shop semi-trailer repairs. "TAM Truck & Trailer Service comes to us with more than 30 years of experience. We share a great amount of synergy including our values on people, integrity and focus on customer service," says Mike Harris, FleetPride senior vice president of sales and operations.
February ended with the news FleetNet America had been purchased by Cox Automotive Mobility, which was announced during the 2023 TMC Annual Meeting. Cox Automotive noted the purchase builds on its delivery of turnkey solutions backed by fleet experts and an expansive service provider network. "The market leadership that comes with this joining of our two companies is unmatched in the fleet space," says Steve Rowley, president of Cox Automotive. "We're disrupting the status quo and leading the fleet future."