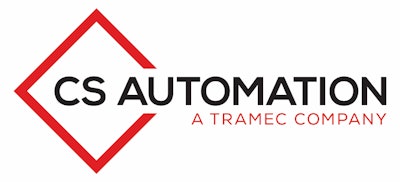 Tramec LLC has acquired CS Automation located in Ontario, New York. The move is official as of June 1.
Tramec and CS Automation have been long-time business associates as both a customer and supplier to each other. The two companies share very similar corporate values and vision, being committed to growth. Both companies say they will continue to make a heavy commitment investing in growth.
"Our goal is to provide the highest level of service and value to our valued customers," says Mike Cole, president of CS Automation.
Adds Gary Sullo, president and CEO of Tramec, "The acquisition of CS Automation broadens our manufacturing and distribution capabilities for our industrial groups and expands our reach into new markets throughout North America. We look forward to growing the business and building upon the years of experience and hard work of Mike and the entire CS Automation team."
Tramec is best known for its prominence in manufacturing and distributing "best-in-class" products for the transportation market. CS Automation will operate as a "flagship" organization to build market share in the industrial automation sector and continue growing market share in the heavy vehicle industry as well, Tramec says. Tramec also brings CS Automation additional capability to invest in human resources and the tools needed to further drive the exciting growth we have achieved over the past decades, the company says.