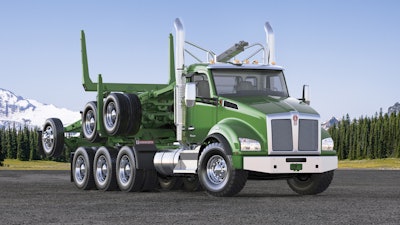 Paccar announced its third quarter earnings this week, reporting record net income thanks to the strong demand for its three truck brands and another tremendous quarter for Paccar Parts, says CEO Preston Feight.
Paccar achieved net income of $769.4 million ($2.21 per diluted share) in the third quarter, 102 percent higher than the $380.5 million ($1.09 per diluted share) earned in the same period last year. Third quarter revenues were $7.06 billion, compared to $5.15 billion reported in the third quarter of 2021. Additionally, Paccar says it earned $2.09 billion ($5.99 per diluted share) for the first nine months of 2022 compared to $1.35 billion ($3.87 per diluted share) in the same period last year. Net revenues for the first nine months of 2022 were $20.69 billion compared to $16.84 billion last year.
[RELATED: Economy looks solid in near term; recession risks come later]
On a segment basis, Paccar had 44,400 global truck deliveries in the quarter, while Paccar Parts had revenues of $1.47 billion and pretax income of $373.6 million. Paccar Financial Services had pretax income of $146.2 million.
"Paccar Parts reported record quarterly sales and profits due to industry-leading technology and logistics performance that enhanced customer uptime," says Feight. "Paccar Financial Services delivered excellent results due to its high quality portfolio and strong used truck prices. I am very proud of our employees for delivering the highest quality trucks and transportation solutions to our customers."
Paccar also announced Tuesday its excellent long-term profits, strong balance sheet and consistent focus on quality have enabled the company to invest $7.3 billion in new and expanded facilities, innovative products and new technologies during the past decade. Capital investments are estimated to be $475-$500 million and research and development expenses are expected to be $330-$340 million in 2022. Paccar estimates that it will invest $525-$575 million in capital projects and $350-$400 million in research and development expenses in 2023.
"Paccar is investing in clean diesel and zero emissions powertrain technologies, autonomous driving systems, connected vehicle services, and next-generation manufacturing and distribution capabilities," says Harrie Schippers, Paccar president and CFO.