The 2013 Rush Truck Center Tech Rodeo stormed into San Antonio this week where a battle for bragging rights, cash, trophies, belt buckles, pay raises and prizes took place over three days.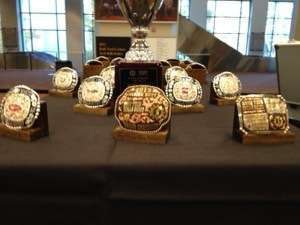 Mike Besson, Rush's Vice President of Dealership Operations and Customer Care, said a few new twists were added this year including divisions for LNG/CNG, buses, refuse and paint and body repair.
Next year's installment, according to Besson, is likely to include parts personnel as he seeks to include all the employees whose contributions drive the service department.
The premise of the rodeo is fairly simple: pit the 100 best diesel technicians from across the Rush dealership network against one another in a head-to-head competition. In the end, the company crowns its "best" technician.
But in the case of an event like the Rush Tech Rodeo, it's more a case of the "best of the best." The 100 contestants who made it to San Antonio are already among the best of their peers, and the roughly 1,900 technicians not making the cut are talented in their own right.
Rush Truck Center technicians from across the U.S. may have descended on South Texas with hopes of winning cash and prizes, but Wesley Huddleson, from Rush Truck Center – Columbus (Ohio) -West, says there is no shortage of things you can take from the Rodeo if you don't take home some cash.
[youtube DC4RgD1j1Tw nolink]
"It's definitely a good training opportunity," he says. "To be able to talk with (OEM representatives) and to get more of a corporation feel for it. Networking, too. To be able to talk to different bosses and realize that it's not just our shop having potential problems or good days and bad days. Everybody shares in that."
A pay bump, cash or prizes would make the event memorable, but the education technicians take away can pay dividends for a lifetime.