Often, plans don't go as smoothly as we intend, but does that mean we should give up altogether? I would argue "no." Throughout my training in the leadership laboratory of the U.S. Naval Academy and as division officer on a U.S. Navy combatant ship,planning has always been emphasized.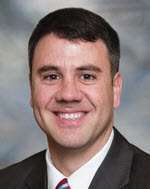 Goals are created to support the mission, and plans are formulated to achieve the goals. These principles can easily be extrapolated into the work truck industry, too. Many lean organizations use the Plan, Do, Check, Act (PDCA) tool, a four-step method for control and continuous improvement of processes and products.
The first step is to Plan, or establish objectives necessary to deliver results in accordance with the target or goal.
The Do step is where implementation, manufacture or execution occurs. Data should also be collected for charting and analysis.
Next, the actual results of the Do step are compared against the expected results (goal). This is the Check step. Deviations from the plan are identified, as well.
Lastly, if the Check shows the Plan is an improvement, Act to use this as the new baseline. If not, the baseline remains the same. Remember, planning is not something you do once and forget — the process must begin again.
In the military, time was often of the essence (as is true in business), so the repetitive nature of PDCA may not work. This is when the Mission Command style is preferred. With roots in Germany, it is sometimes called Auftragstaktik, and starts with a commander (or CEO in the business realm) giving subordinate leaders (managers) a clearly defined mission (goal). The CEO also supplies the managers with resources needed to accomplish the goal and a completion timeframe. The managers then implement the order independently.
Success is contingent upon whether or not managers understand the order's intent and are trained properly to act in a self-sufficient manner. This method can be particularly effective in an innovative culture, but use caution as things can easily go awry if proper coaching and expectations are not provided.
Make it work for you
When conducting planning in my business, I find it beneficial to involve stakeholders in the process. This includes all levels of employees across each affected department. I will even engage select customers when necessary. By working with multiple parties, I can achieve a higher level of engagement and success in implementing the plan.
It is also valuable to set a planning routine to better hold individuals accountable. But remember, plans do not produce anything; clear, measured actions must follow. I have started meeting with my management team each quarter to identify two or three actions to advance our annual goals. It's always easier to accomplish large objectives by breaking them into smaller, achievable actions.
I hope you are convinced that planning has a place in your business. It should be used as another tool to help achieve your mission and goals. I think President Dwight D. Eisenhower phrased it best when he said, "In preparing for battle, I have always found that plans are useless, but planning is indispensable."
Note: Jeff Messer is NTEA President and President of Westbrook, Maine-based Messer Truck Equipment.