The following is a guest blog by Mikel Janitz at Bezares USA.
Equipment maintenance is a vital step to keeping a truck's mobile power equipment up and running. It can help end uses and operators continue building our world and making a living. Not just proper maintenance but scheduled maintenance is recommended to ensure the mobile power system and Power Take-Off (PTO) are running trouble free.
The Process
The maintenance for a PTO process can be broken down into several steps. They are the initial stage, short term, long term, and system stages, there is also a duty cycle phase to be considered. Any one and all of these steps requires planning along with mobile system knowledge and a good understanding of the operation. Keep these ideas in mind as you plan out your work.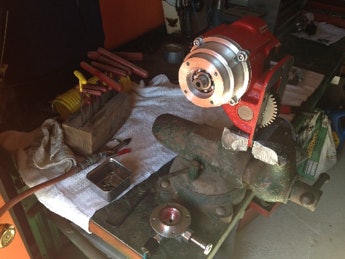 Safety First
Before any work is done a few safety precautions must be observed. First, make sure you follow your company's safety procedures and practices. Do not get up under a truck with the engine running or with the system running. Rotating shafts and other components are very dangerous. Remove the keys from the cab and ignition then store them in a safe place so the truck cannot be started. Also, ensure the vehicle is not stationary or able to roll. Use wheel chalks if need be. Read and follow any warning decals and/or precautions before starting any activity. Finally, it is a good idea to let the engine cool down so no one gets burnt by hot parts, exhaust pipes or fluids.
Beginning Stages
In the beginning, maintenance should be conducted in the first few days after using the system and engaging the PTO. Make a mental note of the sound coming from the truck before the installation. After the system and PTO have warmed up for a short period of time it should be shut down and inspected. How did it sound? A noisy power train can be a sign of high backlash, poor bolt torque, wrong gasket driveline issues or low fluids. If there is a lot of unusual noise this will need further investigation before driving the vehicle. After the truck cools down re-torque the PTO mounting hardware to OEM specifications.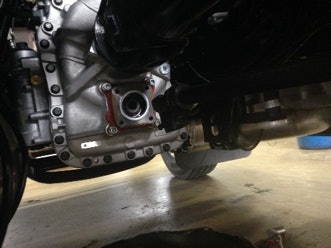 Short Term
The short term stage is commonly called weekly maintenance, or weekly review. At this point the truck and system have been used. The PTO and other parts have been heated up, cooled down and used for some period of time. By now it is fair to state the vehicle has experience its normal duty cycle.
This is an ideal time to do an inspection.
The simple inspection is to look for leaks, check noise, examine fluid levels, look for loose items and ensure the hardware is torqued to spec. It is important to listen to the noise. How does it sound? Has anything changed from the initial stage? If so, you should investigate further and address it before it turns into something bigger and more costly later.
Noise can be the key to finding gear damage which would need to be address ASAP. Some systems have indicator lights in the cab, if so equipped. If they happen to be lite up unexpectedly, use them to do any troubleshooting per the OEM instructions. This will also help you get more familiar with your set up and make future inspections quicker.
Long Term Steps
Carrying out long-term maintenance can be tied to regular OEM truck maintenance or OEM transmission maintenance. The technical can consider the PTO as an extension of the transmission. PTOs are highly engineered products and built to be robust.
When the fluids are checked on the tranny, look at the PTO. The short list is: look for leaks, check to make sure parts are not loose, and verify hardware is properly torqued and so on. If anything needs to be repairer or replace now is a good time to address it. For example, if the fluid is dirty, change it. If the fluid is low fill it to the proper level. If there is a leak replace the appropriate O-ring, seal or gaskets.
Also, listen for drive train sounds. Listen to hear if there are any notable changes. This can be a good time to check gear backlash. Verify the backlash is within acceptable tolerance. While checking the backlash take the time to look at the gears. Look for nicks, pitting and excessive wear on the teeth. If need be you can remove the PTO from the transmission for a more detailed inspection.
Based on what you find repair, fix and replace as appropriate. Worn or pitted gears need to be replaced. A reputable OEM will have a kit to help do this. Note: if the gears are being replaced you should inspect bearings. It is a good practice to change bearings if you replace gears. Whether you replace bearings or not, remember to pack the bearings with grease, if appropriate.
Duty Cycle
After some time has passed and the early stages of maintenance have past it is a good time to think about setting up maintenance based on your duty cycle. There are two types of duty cycle, intermittent or continuous. Simply put, light work or heavy workloads, respectively. If a PTO is used less than five minutes at a time a couple times a day it is considered intermittent. If the system is used more than five minute in a fifteen minute time span it is called continuous duty. A continuous duty system will likely require more inspections and maintenance than an intermittent duty systems. So adjust your schedule accordingly.
Truck Maintenance
Just a short note to highlight OEM maintenance. Anytime the vehicle is in for normal repairs and maintenance, whether it be for tires, breaks, engine or chassis, take the time to look at the PTO and mobile power system. Stuff happens and anytime the vehicle is in the shop check PTO fluids, torques, seals and listen for the odd noise. Then take the appropriate steps to fix anything you find. Sometimes it may be as simple of pulling the pump from the PTO cleaning of the spline and applying fresh grease to the shaft and PTO output.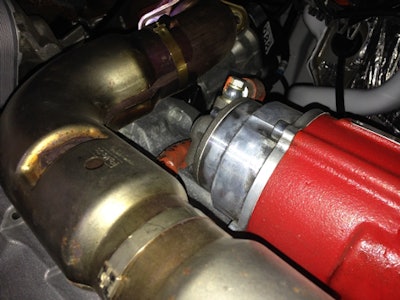 Finally
Maintenance is not free. Most people only fix what is broke. Given that, maintenance should be simple, effective and routine. It is apparent maintenance can be carried out in short-, medium -and long-term intervals. It depends a lot on the duty cycle and the work environment. Remember to use OEM approved replacement parts. It is also important to keep good records of the work performed for customers. This helps with stocking the right parts to get them up and running again. It also is important to be proactive. Proactive repairs keep customers in the field, out of the shop and making money!
Mikel Janitz is an OEM Applications Engineer for Bezares USA, a global leader in PTO engineering and design. Mikel graduated from Oklahoma State University with a BS and MS in Engineering/Management. He works in Tulsa, Okla., and holds several patents. He can be reached at m.janitz@bezares.com, and (918)-953-9062.