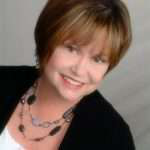 Kari Rihm, president and CEO of Rihm Family Companies (RFC) has received the Ernst & Young Entrepreneur Of The Year 2017 Award in the Upper Midwest.
E&Y says the award recognizes entrepreneurs who are excelling in areas such as innovation, financial performance, and personal commitment to their businesses and communities. Rihm was selected by an independent panel of judges, and the award was presented at a gala on June 8 in Minneapolis.
"EY [Ernst & Young] has been recognizing leading entrepreneurs for over three decades," says Joe McCarney, Entrepreneur Of The Year program director for the Upper Midwest. "The class of winners in 2017 represent new ways of thinking, disruptive business models, and overall dynamism that make this country a great place to do business."
Owner of one of the oldest Kenworth truck dealers in the world, RFC is celebrating 85 years in business this year. In January, RFC acquired LTX, Inc. and Lawrence Leasing Inc. (now Rihm Leasing), the operator of Lawrence NationaLease (now Rihm NationaLease) – a commercial truck leasing company with 15 locations in Minnesota, Wisconsin, and South Dakota.
In addition, RFC broke ground in May on new facilities in South St. Paul and Coon Rapids, Minn., where the family-owned business will sell and service The World's Best Kenworth trucks.
"It is an incredible honor to have been selected as a regional winner of this prestigious award, and it's a reflection of our dedicated employees, loyal customers, honest and committed professional advisers, and the support of loving family members," says Rihm. "I believe that our company's focus on strategic growth and investment in the right projects has accelerated our growth, and I am excited to see what the future will bring for Rihm Family Companies."