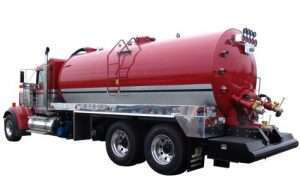 Truck Bodies & Trailers' introduces a stainless-steel Pressure Vacuum Tank.
The company says the tank has capacities ranging from 3,360 to 6,000 gallons and is suited for energy companies to transport fresh water, treated water and/or production water for the oil and gas industry. The corrosion-resistant configuration is outfitted with one-piece aluminum hose trays, anti-surge interior baffles, top and rear manways and plug-and-play vacuum pumps.
Options include the company's Armor Coat along the full length of the tank, toolboxes and onboard scales, the company says.