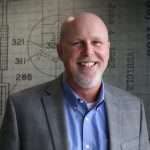 Jacobs Vehicle Systems has appointed Sam Fabian vice president of global operations. Fabian originally joined Jacobs in 2008 as an operations manager in the Bloomfield, Conn., facility.
He returns to Jacobs after spending the past seven years at Gems Sensors. Most recently Fabian was vice president of global operations, where he was responsible for Gems Sensors' facilities located in Connecticut and the U.K.
"We are excited to have Sam return to Jacobs Vehicle Systems," says Dennis Gallagher, president of Jacobs Vehicle Systems. "With his background in automotive manufacturing at both Jacobs and Daimler Trucks, he is a great asset to our team."
Prior to joining Jacobs in 2008, Fabian was employed by Detroit Diesel/Daimler Trucks North America for 12 years, where he was directly involved with the launch of several global engine series and had roles of increasing responsibility in factory management and lean manufacturing deployment.
"It's an incredible opportunity to continue the journey I started with Jacobs nearly 10 years ago," Fabian says. "The diesel engine industry is in my DNA, and I'm excited to continue the journey of lean manufacturing, which started at Jacobs many years ago, to meet our customer requirements and evolve our global manufacturing strategy."