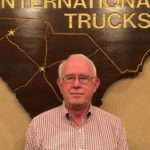 Carolina International Trucks has named Steve Wiser as its dedicated Municipal Salesman.
Based in Columbia, S.C., Carolina International says Wiser will partner with government agencies throughout the state to help them get the most out of the state truck purchase contract and the ideal truck specifications for their specific applications. Wiser has more than 30 years of experience as a commercial truck sales professional.
"For more than 25 years, I have been focused on municipal sales, and I am very pleased to be solely focused on serving the municipal customers in South Carolina for Carolina International Trucks," says Wiser.
"Our municipal customers have vitally important work to do," adds Kate Hanson, president and COO of Carolina International Trucks. "We are committed to providing our municipal customers with industry-leading trucks backed by excellent service. Steve is well respected in the municipal truck market, and we are so pleased to have his wealth of knowledge and experience working for our governmental entities in South Carolina."
South Carolina uses a state-wide contract that allows governmental entities to eliminate the need for their own bid process thereby saving them time and money, Carolina International says.
"The South Carolina no-bid, state-wide contract can help municipal customers save between 7-10 percent on truck purchases," says Wiser. "The current state contract has three options which accommodates the majority of municipal truck specification requirements. I look forward to assisting municipal customers get the right vehicle for their needs."