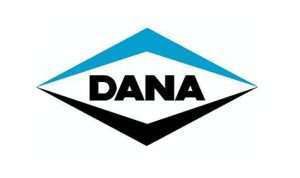 Dana Incorporated has earned a Diamond Award from Spartan Motors for its commitment to quality, on-time delivery, total cost control and customer support, according to an announcement.
Dana supplies Spartan Motors with Spicer axles, driveshafts and steering shafts for commercial vehicles from facilities in Henderson, Ky.; Lima, Ohio; and Sterling, Ill.
"At Dana, our customer-centric culture ensures we deliver the highest quality and most innovative solutions to original equipment manufacturers all over the world," says Mark Wallace, executive vice president of Dana and president of Dana Commercial Driveline Technologies. "We greatly value our longstanding relationship with Spartan Motors as they continue to produce top-performing specialty vehicles for a variety of vocational applications."
The award was presented during the 15th annual Spartan Motors Supplier Conference in Lansing, Mich.