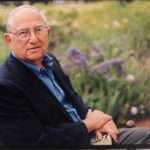 The Truck Renting and Leasing Association (TRALA) announces the passing of its founding Chairman, Harris Saunders Jr., who passed away on May 6. He was 93.
TRALA says Saunders knew from an early age that one day he would go to work for the family business – a truck leasing company. Over nearly a 40-year span he worked to build Saunders Leasing System into the third largest truck-leasing and truck services company in the United States. He was the chairman of the board when the company, publicly traded on the American Stock Exchange, was sold to Ryder System, Inc. in 1986. The Saunders Leasing System is credited with giving birth to the car and truck rental and leasing industry in 1916.
Upon retirement, Saunders became an avid adventurer, sailing oceans, rivers and seas over three continents (including sailing across the Atlantic). He shared his many adventures with his family and a host of friends, TRALA says.
Saunders served on the board of SouthTrust Bank and Energen Corporation. TRALA says he was also the past chairman of the American Truck Historical Association, chairman of the United States Business and Industrial Council and served on the Birmingham Salvation Army Board. He was a past member of the Young Presidents Organization (YPO) and the World Business Council. Mr. Saunders was a longtime supporter of the Birmingham Museum of Art and the Alabama Symphony Orchestra.
Born in Birmingham, Ala., Jan. 26, 1925, Mr. Saunders attended Birmingham Southern College. He transferred to the Georgia Institute of Technology in the Navy V12 program where he received his bachelor of science in mechanical engineering in 1945. Saunders was inducted into the Georgia Tech Engineering Hall of Fame in October 1997 and also received the 1998 Woodruff School Distinguished Alumnus Award. He continued to be a lifelong loyal supporter of Tech as a member of the Hill Society, the institute's most prestigious giving society. His estate gift has established an endowed faculty chair bearing his name in the George W. Woodruff School of Mechanical Engineering.
When TRALA was formed in 1978, it had previously been part of CATRALA which represented both trucks and automobiles. Saunders was one of the leading voices in deciding to break away and form a separate association dedicated solely to truck renting and leasing. He was chosen by his peers including Steve Lawrence and Larry Miller to become the first Chairman of TRALA from 1978-1979. At TRALA, Saunders not only led the organization during its infancy, tackling critical issues such as deregulation of the trucking industry, but he formed life-long friendships.
While Saunders certainly made his permanent mark on the truck renting and leasing industry, his greatest achievements were his family which include his wife of nearly 14 years Ann Bennett Saunders, his six daughters, his 19 grandchildren, and his 13 great grandchildren. He is preceded in death by his wife of 52 years, Jean Rowan Saunders. TRALA would like to express its deepest sympathies and condolences to the entire Saunders family.