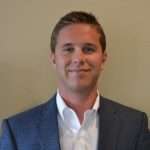 Peach State Truck Centers as announced that Felix Gerster will be assuming the role of new truck sales representative for the Austell, Ga., location.
Prior to his transition to the new truck sales team, Gerster was responsible for the leadership of the company's Continuous Improvement Coordinator group and has been a big part of Peach State Truck Centers' successful Elite Support certification process.
Before joining Peach State Trucks, Gerster was part of United Parcel Services' sales team. His prior sales experience makes him a welcome addition to Peach State's sales team, according to the company.