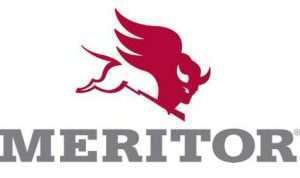 Meritor Inc. announced that the Meritor Tire Inflation System (MTIS) with ThermALERT is a standard/preferred option on Vanguard dry van and CIMC reefer trailers.
"MTIS uses proven technology to minimize total cost of ownership and help keep drivers safe on our highways," says Dave Pritchard, Meritor general manager, trailer. "It's also quick to service and easy to retrofit."
More than 8 million fleet tires are protected by MTIS. Almost one in every three trailers built today is specified with the tire inflation system, according to the company.
According to Federal Motor Carrier Safety Administration (FMCSA) and U.S. Environmental Protection Agency (EPA) studies, tire inflation systems extend tire life by 10 percent and increase fuel economy an average 1.4 percent. MTIS also decreases maintenance costs due to longer intervals between retreads and less time spent on manual pressure checking and filling.
By preventing under-inflation, MTIS helps to reduce the risk of accidents. Standard ThermALERT wheel-end heat sensing technology helps prevent wheel-end failures from heat build-up and warns drivers of overheating, the company says.
MTIS is covered by Meritor's five-year, unlimited-mile parts and one-year, unlimited-mile warranty.