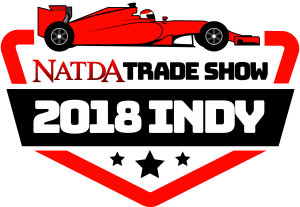 After 2017's record-setting floor plan expansion to 335,000 sq. ft., the North American Trailer Dealers Association (NATDA) announces that the 2018 NATDA Trade Show & Convention floor plan is almost sold out for manufacturers and vendors.
"Last year, we had so many exhibitors that we had to expand our floor plan," says Andy Ackerman, NATDA president. "This year, we've already been able to fill out the floor plan again. It's a true testament to the success of our 10-year anniversary and the desire for exhibitors to go back to Indy."
New for 2018, NATDA's booth selection process created a priority level for former exhibitors in the booth selection process. The few remaining booths are now available to all trailer manufacturers and vendors. Like last year, the spots are expected to be filled quickly.
To secure a booth, contact Karen Anderson at (310) 384-5385 or karena@natda.org. To view the 2018 NATDA Trade Show floor plan, CLICK HERE.