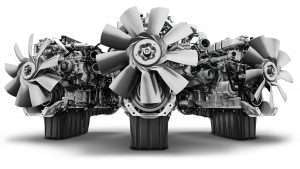 As Detroit observes its 80th anniversary this year, parent company Daimler Trucks North America (DTNA) is marking another important achievement – the production of its one millionth heavy-duty engine platform (HDEP) engine.
The state of Michigan also has recognized the company's contribution to the industry and the community by declaring June 14 as Detroit Diesel Corporation Day. Detroit will continue to celebrate its anniversary with a series of events throughout the remainder of the year, DTNA says.
The one millionth HDEP engine is a shared milestone between Detroit's Redford, Mich.-based manufacturing facility and Daimler AG's Mercedes-Benz plant in Mannheim, Germany. Introduced in 2007, HDEP was jointly developed in Germany, Japan and the United States. HDEP engines have 90 percent shared parts worldwide, which has resulted in significant cost savings and uptime efficiencies, DTNA says.
The first HDEP engine launched in North America was the Detroit DD15 engine, which today DTNA says has more than 60 percent market penetration and best-in-class fuel efficiency. The Detroit DD13 and Detroit DD16 engines were later introduced to meet the needs of additional heavy-duty applications.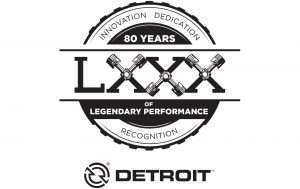 "Detroit will continue to leverage the power of Daimler's global resources to push the envelope with transformative technology and products, so that we can continue to exceed customer expectations in all dimensions," says Rakesh Aneja, head of powertrain engineering, DTNA. "We are fiercely proud of what we have been able to accomplish in the last 80 years, including the inspirational HDEP success story. Our best, however, is yet to come!"
Adds Matt Pfaffenbach, DTNA head of powertrain opertaions, "We're proud of the collaboration behind the development of our heavy-duty engine platform, and pleased our customers continue to achieve significant gains in fuel efficiency and productivity with our engines. Throughout our history we have pioneered new products and technological advances by anticipating the demands of our customers, and our newest innovations continue that legacy of achievements in engineering."