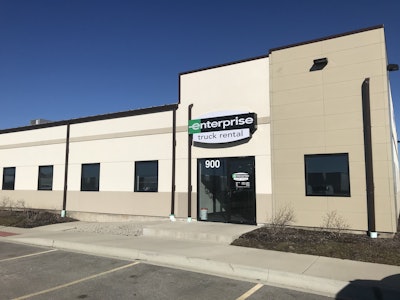 Enterprise Truck Rental continues its North American growth with the opening of more than two dozen new locations so far in fiscal year 2019 and the business expects to open a total of 40 new locations in the U.S. by the end of this fiscal year.
The openings are a part of a broader growth strategy that provides short- and long-term transportation solutions when and where customers need them, the company says.
Enterprise Truck Rental continues to grow as a result of customer demand for seasonal, project-based and e-commerce delivery rentals for commercial businesses, as well as personal truck rental needs for consumers, the company says.
"In 1999, Enterprise began renting commercial trucks in response to customer demand and, a decade later, we expanded those services to personal-use truck rentals," says Mike Pugh, corporate vice president, Enterprise Truck Rental. "Our significant growth since then represents our continued commitment to listening to our customers. Today, we're proud to serve our customers' truck rental needs throughout the U.S. and Canada."
From its beginnings in 1999 in Southern California, Enterprise Truck Rental quickly expanded to 100 locations by 2007. Over the past decade, the business has tripled its number of locations to more than 300 today throughout the U.S., Canada and Puerto Rico.