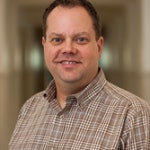 Commercial Truck Trader announces that Terry Williams, strategic relationships manager, has been elected to the Used Truck Association (UTA) 2019 Board of Directors.
UTA Board Members are nominated and elected on the basis of their good standing in the organization, experience in the used truck industry, history of ethical and professional business practices and willingness to advance the goals and objectives promoted by the UTA, according to an announcement.
"Terry is a dynamic influence in the commercial vehicle market space, with a long career working with OEMs, dealer groups and online vendors," says Amanda Ayala, Commercial Truck Trader vice president. "We're incredibly proud of Terry and know he will bring big ideas and bold leadership to his role on the UTA Board."
Williams has served the industry for more than 20 years, working for Volvo, The Truck Blue Book and Bruckner Truck Sales before joining Commercial Truck Trader. In previous service on the UTA Board, as secretary and as marketing chair, Williams co-created the UTA Jerome Nerman Educational Endowment Golf Tournament. Williams temporarily stepped away from the board to care for his young children, Jack and Parker. Now that his sons are older, Williams is returning to the UTA as a board member.
"I'm thrilled that the UTA has elected me to the board," says Williams. "Being a member of the UTA has been a large part of my professional career and I am excited to give back to this organization through my service on the board. It's going to be a big year for us as we continue to grow the UTA name throughout the industry and I'm ready to get started."