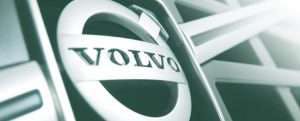 The Volvo Group has been named to the 2018 "Top 50 Companies for Women to Work for in Transportation" by Redefining the Road, the official magazine of the Women in Trucking Association (WIT). Volvo was recognized for a culture and organizational structure that encourages the employment of women in the trucking industry.
"The Volvo Group is proud to be recognized as one of the top companies for women to work for in the trucking industry," says Karin Hogberg, senior vice president, human resources, Volvo Group North America. "We're committed to cultivating an inclusive culture here in North America, and for all of our nearly 100,000 employees worldwide."
Volvo Group North America promotes a number of internal initiatives focused on women in the workplace, including a Professional Women's Network (PWN) whose focus is the recruitment, retention and promotion of female managers. To accomplish this, PWN promotes professionalism and development via networking, skills building and mentoring, according to an announcement.
In addition, a Women in Engineering group was founded to build a community of women engineers within the company. The group regularly conducts outreach to local schools to help inspire girls to choose a career in science and engineering. A number of Volvo Group North America employees also participate in the WIT, including an annual journey to WIT's Accelerate! conference.
The top 50 list was created by Redefining the Road to recognize companies that support WIT's mission to encourage the employment of women in the trucking industry, promote their accomplishments and minimize obstacles faced by women working in the industry.
Nearly 150 nominations were received for a wide range of transportation companies, including motor carriers, third-party logistics companies and original equipment manufacturers. More than 7,000 votes were counted to determine the top 50 companies.
Five key characteristics stood out among the companies named to the final list: corporate cultures that foster gender diversity, competitive compensation and benefits, flexible hours and work requirements, professional development opportunities and career advancement opportunities.