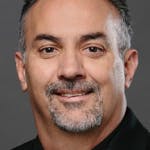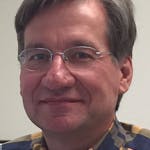 Mickey Truck Bodies has announced three additions to its team.
Martin Skurka, a designer of specialty vehicles, has joined Mickey as director of engineering. Most recently Skurka was plant manager/site lead for Mesker Door. He was responsible for all 200 employees and operations at the location, including engineering, manufacturing, inside sales, order entry, supply chain, warehouse, shipping, quality, warranty and EHS.
"Martin is an experienced engineering and operations executive with broad-based expertise in product innovation, cost management and quality systems for highly diversified manufacturers," says Matt Sink, vice president, corporate operations. "He has a proven track record for identifying and optimizing new technologies and business opportunities in key market segments for Mickey."
Mickey Truck Bodies has appointed Dean Weldy to the newly created position of director of van body products. Weldy will support all van operations, including customer and vendor relations, and engineering and manufacturing custom products.
Prior to Mickey, Dean spent 30 years with Supreme Corporation. He started with Supreme in 1988 as national fleet engineer and also served as engineering manager for the fleet and truck groups. He was most recently director of engineering, national fleets, responsible for design, engineering and BOM for the company's Fleet Engineering Group.
"Dean is a van body manufacturing veteran with experience in all aspects of engineering and customer applications in a fast-paced environment," says Sink.
Mickey has named Steven Proctor director of human resources. Most recently Proctor  was an executive consultant specializing in business processes and procedures, technology solutions, staffing plans and operational objectives for a large physician group. Prior to that he was vice president, elective benefits technology for Aon Risk Management.
"Steven is an accomplished business solution professional with over 20 years' experience in operational strategy development for multinational, multi-channel organizations," says Sink. "He has a proven track record in the areas of communications, customer engagement, team development, project management and budget planning."