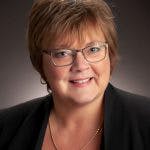 ACT Research announces Margie Dasovich has joined the firm as research manager and analyst.
"We are pleased to welcome Margie to ACT Research, and we are looking forward to her contributions to our data management and commercial vehicle analysis and publications," says Kenny Vieth, president and senior analyst. "Her past work experience and her customer-centered perspective will make her a true asset to the ACT Research team."
Dasovich joined ACT in November after a more than 24-year career with Cummins Inc., and most recently with Cosco Home & Office Products. In her capacity as research manager and analyst, ACT says Dasovich will bring her vast engine industry knowledge, database experience, and customer-focused work practices to ACT's subscribers. Her initial tasks will be centered on ACT's database development, including those related to the used truck market and the US economy, but it is anticipated that her responsibilities will expand to management of other new and existing databases, as well, the company says.
During her two-decade-plus career at Cummins, Dasovich's experience ranged from engine business marketing to new and reconditioned parts and service, working with distributors and dealers. She also has several years of experience with project management.
"I am thrilled to be working at ACT and am looking forward to getting to know our subscribers, their data needs, and how I might contribute to the publications and services we offer," says Dasovich.