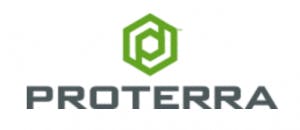 Proterra has hired John Walsh as senior vice president of sales. Walsh has nearly three decades of experience in the mobility industry and particular expertise in the heavy-duty vehicle sector. He will lead Proterra's bus sales business.
"As more transit agencies and cities make the transition to battery-electric bus fleets, we are thrilled to have a seasoned industry executive leading our sales team," says Matt Horton, Proterra chief commercial officer. "John's extensive knowledge of the heavy-duty and specialty vehicle industries, and his experience with innovative transportation technologies will be an asset as the electric bus market enters full maturity."
Most recently, Walsh was president and chief operating officer of Davey Coach Sales Inc., a dealer of new and used mid-sized buses and shuttles. Prior to that, he served as president of bus manufacturer REV Group. He was also vice president of sales and marketing at ARBOC Specialty Vehicles and CEO of VPG Autos. Before that, Walsh spent more than 20 years at National Bus Sales & Leasing Inc., and served as president, where he grew the company from a small school bus dealership to the largest bus dealership at the time, according to an announcement.
"Electric buses are taking over the transit bus industry and Proterra is the company that is positioned best to succeed in the market with the only buses that are truly designed from the ground up to be battery-electric," says Walsh. "I look forward to working with a great team as we continue to bring the best technology to transit agencies and a cleaner, quieter ride to the public."