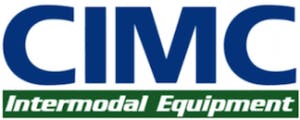 CIMC Intermodal Equipment has hired Joe Hite as director, business development—dealers. In this new position, Hite will focus on support and development of CIMC Intermodal's expanding North American market for intermodal chassis.
Hite brings extensive transportation/trucking industry experience with him to his new role, the company says. Prior to joining CIMC Intermodal, Hite was with the American Trucking Associations with roles in sales, marketing, account management and event management. His most recently role with the association was vice president of business development.
Hite is a former member of the North American Commercial Vehicle Show's (NACV) advisory committee. He is a former certified meeting professional and has been an active member of the American Society of Association Executives.
"We're certainly pleased Joe has joined the CIMC IE team," says Trevor Ash, vice president sales and marketing. "The experience that Joe brings with him from the intermodal and trucking industry, along with the relationships he has built, will be a huge driver of CIMC IE's fast-growing expansion into North America and beyond."