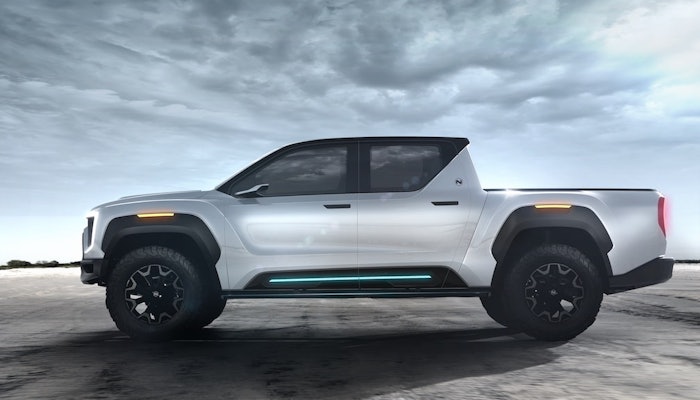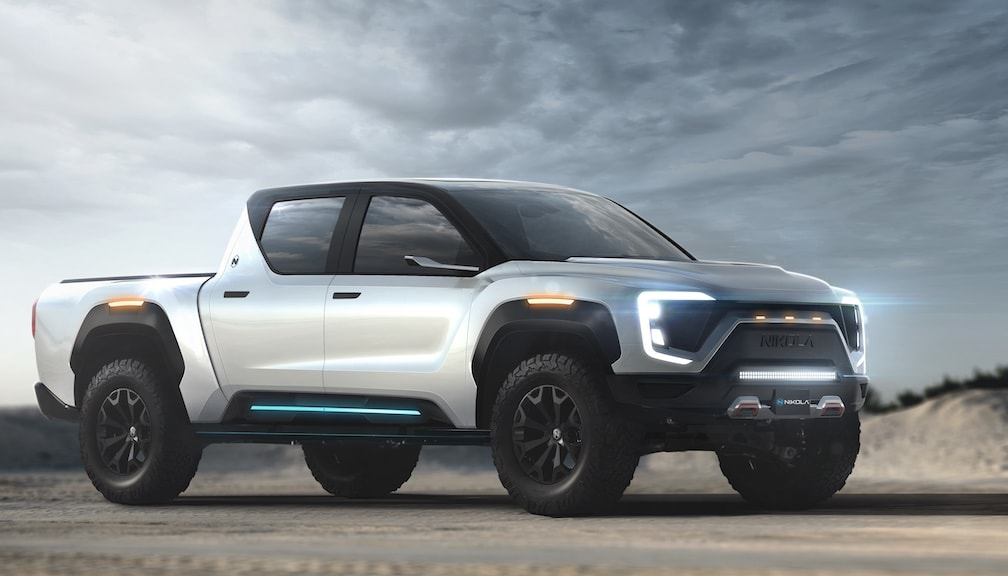 Nikola Motor Company announced Monday the launch of its new electric pickup truck, the Nikola Badger, which features an estimated range of up to 600 miles.
The company says the pickup delivers 980 ft.-lb. of torque, 906 peak horsepower and 455 continuous horsepower with a towing capacity of more than 8,000 lb. The truck will be built in conjunction with an unnamed OEM using their certified parts and manufacturing facilities.
The truck will be available with a fuel-cell electric (FCEV)/battery-electric (BEV) hybrid or battery-electric only powertrain. The company says it can operate in FCEV/battery-blend or BEV mode only at the touch of a button. The Badger can drive 300 miles in BEV mode for those that do not have access to hydrogen.
Nikola says the truck is designed to handle what a construction company could throw at it and features a 15-kilowatt power outlet for tools, lights and compressors.
"Nikola has billions worth of technology in our semi-truck program, so why not build it into a pickup truck?" says Trevor Milton, Nikola CEO. "I have been working on this pickup program for years and believe the market is now ready for something that can handle a full day's worth of work without running out of energy. This electric truck can be used for work, weekend getaways, towing, off-roading or to hit the ski slopes without performance loss. No other electric pickup can operate in these temperatures and conditions."
A limited number of reservations are available in 2020. The Badger will make its first appearance at Nikola World 2020, which is expected in September, the company says.