Oh, the difference a couple years make. It wasn't long ago when it seemed everyone was buying new heavy-duty trucks — so much so that OEMs and their suppliers had trouble keeping up with demand. Then, order boards began to open up as the market self-corrected. Now production facilities have been halted as safety precautions in an effort to stem the spread of the COVID-19 coronavirus.
The industry has had to remain nimble as breaking news about the spread of, and fatalities caused by, the novel coronavirus occurs daily. What's more, the virus and the upheaval to daily life it has caused will have far-reaching effects on OEMs.
"Although we have no reason to believe we have any cases of COVID-19 at our Volvo Trucks New River Valley or Volvo Group powertrain manufacturing facilities, we have decided to temporarily adjust production schedules," says Mary Beth Halprin, vice president, public relations and corporate affairs, Volvo Group North America.
"Our Hagerstown powertrain facility has suspended production until at least Friday, April 10, as part of the effort to slow the spread of the virus in our communities. A small number of employees will work on site, performing essential activities, while following safe-distancing practices," Halprin says. "Our Volvo Trucks New River Valley manufacturing facility is currently running a very limited production schedule, and we've made several process changes to ensure proper social distancing. The health and safety of our employees and communities will be our primary concern as we work to make the most informed decisions we can during this uncertain time."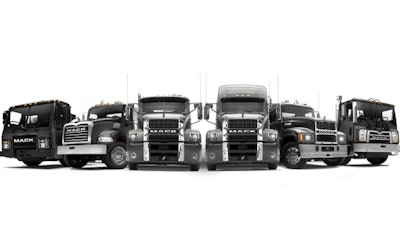 Mack Trucks also says it has no reason to believe it has any coronavirus cases at its Lehigh Valley Operations, but the OEM decided to temporarily suspend production as part of the effort to slow the spread of the virus.
"Production was suspended effective Thursday, March 19, and will remain so through Friday, April 17. Moving forward, we will monitor the situation and communicate additional decisions to our employees on a regular basis," says Christopher Heffner, manager, public relations, Mack Trucks. "During this suspension, we are exploring new ways of working and possible approaches to production that would allow for increased social distancing in the facility. The health and safety of our employees and communities continue to be our primary concern as we work to make the most informed decisions we can during this uncertain time."
Heffner says the situation will have impacts through the rest of the year, "but it's too soon to say specifically what those will be. Mack is engaged with our dealers and customers through all available communication channels. We remain focused on delivering on our commitments to customers to the best of our ability during this unprecedented situation and we will inform customer and dealers of delivery impacts as soon as possible."
Mack dealers are open and available to handle customers' needs and the Mack Uptime Center staff is on duty, ready to provide support, Heffner adds.
Daimler Trucks North America scaled down and limited operations at its truck plants in North Carolina, South Carolina, Oregon and Mexico. The company plans for a return to production on April 13 in the U.S. and April 20 in Mexico.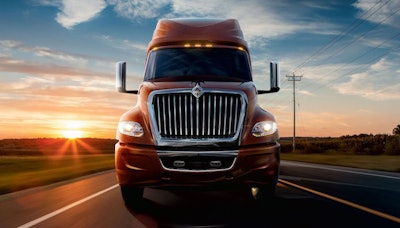 Last month, Paccar announced it had suspended truck and engine production at its factories worldwide from March 24 to April 6, due to the COVID-19 coronavirus pandemic. On April 1, the OEM extended the end date to April 20.
"Paccar will continue to provide aftermarket support to its customers who deliver medical supplies, food and essential infrastructure services to our communities," the company said in a statement.
Furthermore, Paccar stated its financial results for the first quarter and the remainder of 2020 will be impacted by lower production schedules due to changes in customer demand and the impact of government regulations or mandates. The company says it will provide an update on its 2020 outlook and first quarter results during an earnings call scheduled for April 21, 2020.
In late March, Navistar International announced it was suspending production at its truck assembly plant in Springfield, Ohio, for at least two weeks in response to supply chain disruptions caused by COVID-19. However, the manufacturer has stated production will resume Monday, April 27.
Additionally, Navistar is temporarily suspending manufacturing operations at its engine assembly plant in Huntsville, Ala., and truck assembly plant in Escobedo, Mexico. Production will resume at both locations Monday, April 13, according to Navistar.
"Navistar recognizes the essential role of the commercial vehicle industry in support of the transportation infrastructure and remains dedicated to providing quality service and support to customers to keep critical goods moving during this uncertain time," the company states. "The IC Bus Manufacturing Plant in Tulsa, Okla., and all Navistar service facilities and parts distribution centers are currently continuing regular operations."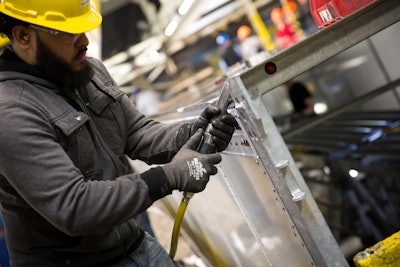 Not all OEMs are suspending production. Among them is Stoughton Trailers.
"We are declared an essential business so we are still open and producing trailers to fill customer orders. Our employees continue to report to work," says Marketing Manager Ron Jake.
"We have temporarily changed our attendance policy so if workers choose to stay home there will be no occurrences on their employment record," Jake says. "We have implemented some changes to the trailer pick up process to improve safety for all. We have actively communicated these changes with our customers who have trailers ready for pick up."